Karnataka set for record foodgrain production for 3rd consecutive year | Bengaluru News – Times of India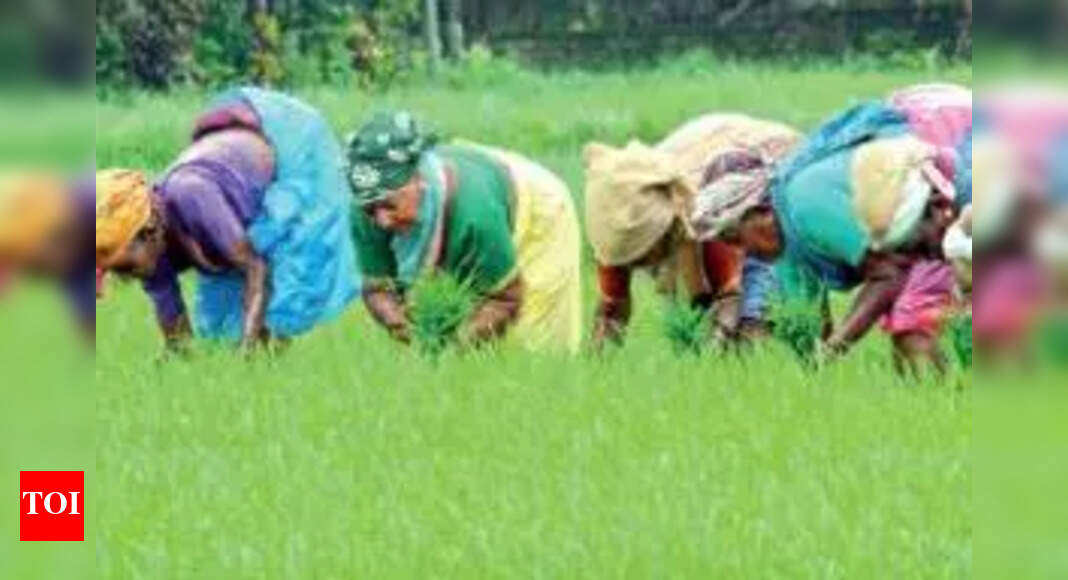 BENGALURU: The sowing of kharif crops has exceeded the target area in the state despite 8% deficient rainfall during the four-month monsoon from June to September. This has boosted prospects of good harvest and higher rural incomes for the third consecutive year.
Sowing of kharif crops begins with the onset of the southwest monsoon in June and ends in September.
"Kharif crops have been sown on about 78.2 lakh hectares against the target of 77 lakh hectares,'' said state agriculture commissioner Brijesh Kumar Dikshit.
The state also expects bumper food production. "We're confident that 2021-22 crop year would report an all-time record output of foodgrains and cross last year's 158 million tonnes," Dikshit said.
The average sown area in the past three years has been around 250 lakh hectares. This, despite the pandemic and floods in some parts for the second consecutive year. The higher acreage can be attributed to even distribution of rainfall and proactive measures by farmers and governments during the lockdown. This development indicates that the farm sector, which remained largely free of restrictions during lockdowns, may continue to register a growth despite a shrinking SGDP.
"The south-west monsoon contributes 74% of normal annual rainfall of the state and has an enormous impact on the state's economy as over 70% of agriculture area is rain-fed. This year's evenly distributed rain has replenished reservoirs and groundwater, allowing better irrigation,'' said Manoj Rajan, commissioner, Karnataka State Natural Disaster Monitoring Centre
Cyclone effect
Farmers say good rain in September due to Cyclone Gulab saved the day. Shankar Patil, a farmer from Raichur district, said this provided water when it was needed most. "Nature has been fair to us. Hope the government will ensure we get good remunerative prices,'' he added. Cereals and pulses recorded the highest sowing. In cereals, maize is on 14 lakh ha, paddy on 10 lakh ha,, finger millet (ragi) on 7 lakh ha. Among pulses, tur has been sown on 14 lakh ha, green gram on 4 lakh ha.
Dikshit said sowing of rabi (winter) crops, which begins from October immediately after the harvest of kharif crops is also expected to be good because of high moisture level in the soil.