Karnataka: Selfie attempt proves fatal as 3 engineering students drown in sea | Mangaluru News – Times of India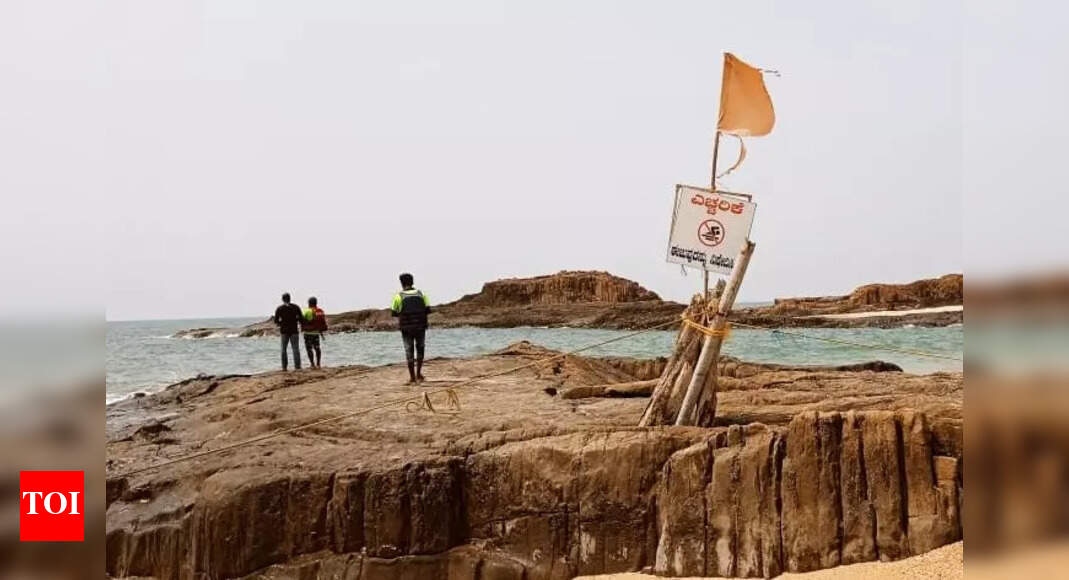 The deceased were identified as Alen Reji, 22, Amal C Anil, 22, and Antony S, 21.
UDUPI: Three engineering students from Kerala drowned in sea at St Mary's Island in Udupi on Thursday after one of them slipped into the water while taking a selfie. Locals said that the other two may have drowned in their bid to save him.
The deceased were identified as Alen Reji, 22, Amal C Anil, 22, and Antony S, 21.
Sudesh Shetty, Malpe beach leaseholder, who also looks after St Mary's Island, told TOI that at around 1pm, a group of 42 students, along with two lecturers from the Mangalam College of Engineering in Kottayam arrived.
At the entrance, the visitors were given safety instructions. However, it is learnt that the students went to restricted areas, where a warning board and a flag have been put up and a rope has been tied to prevent tourists from venturing into the sea.
Some students wanted to take a selfie on the rock and pleaded with one of the lifeguards.
After reportedly being allowed to take just one selfie, they climbed up the rock but went against the advice and as they were involved in clicking pictures, they reached the slippery edge when one of them slipped.
The two others probably jumped into the water to save him.
The lifeguards were quick to rescue two of them who were taken to a hospital in Malpe in a boat. They died on the way to the hospital, he said.
Later, the lifeguards recovered the body of the third student.
FOLLOW US ON SOCIAL MEDIA