karnataka school news: Karnataka: Parents, educators seek phased school reopening | Bengaluru News – Times of India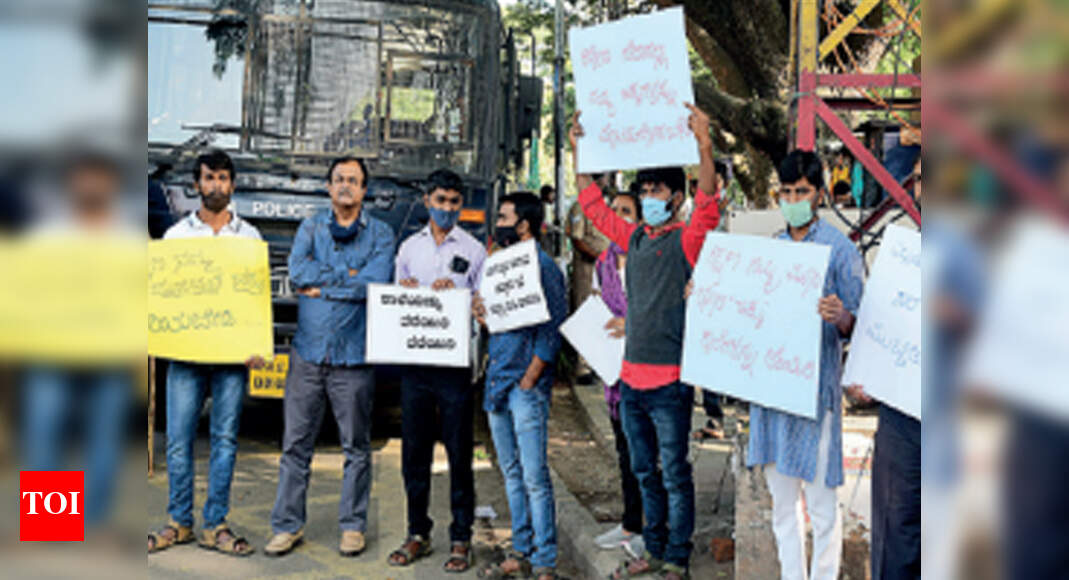 BENGALURU: Members of various organisations, educationists and parents held a silent protest at Maurya Circle on Saturday to press the state government to reopen schools in a phased manner. They said that children's learning and development had suffered because of the prolonged closure of schools and the problem was particularly severe in rural areas.
Gurumurthy Kasinathan, the director of the Centre for Educational Technology, IT for Change, an NGO, said that the government must consider the social, financial and health impact on students and parents. "We are not saying that you should throw open all schools. Do it gradually. Schools in rural areas have hardly 20 students. These students are already playing outside, so there is no issue in reopening schools," he said.
Kasinathan said that most people were only thinking about students in grades 10 and 12, but it was equally important to consider the requirements of children in other grades. "Thousands of children from poor families can't afford online classes. It will be a disaster in terms of the learning gap for children in classes one to eight. Research says that children are forgetting number systems, and alphabets, and are regressing in their learning," he said, adding that less than 10 per cent of students had access to online education and the mode was not a substitute for faceto-face learning.
The protesters urged the government to listen to parents, school development and management committees and other stakeholders. "Parents should not be compelled to send their kids to schools. But schools must be reopened in a planned and safe manner," he added.