Karnataka restaurants, hotels to get nod? | Bengaluru News – Times of India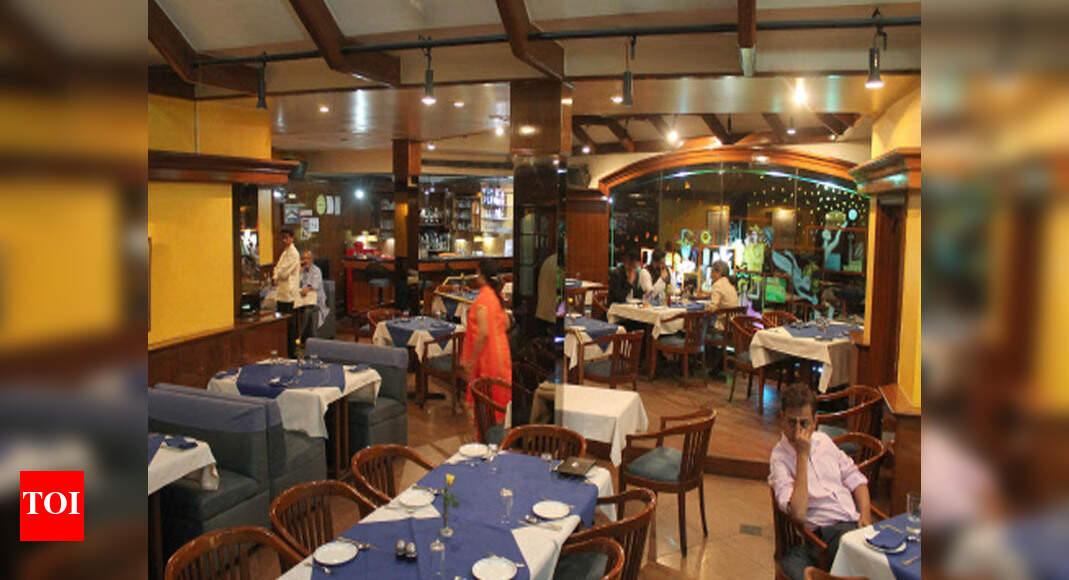 File photo of Koshy's Restaurant at St Marks's road in Bengaluru
BENGALURU: Hotels and restaurants across the state may be soon allowed to open for business and serve customers on the premises, instead of only providing takeaways or home delivery.
Chief minister B S Yediyurappa, who is under intense pressure from the hotel industry, reportedly assured a delegation of hoteliers on Tuesday that he would prevail upon the Centre to allow hotels and restaurants to operate like they did before lockdown restrictions kicked in.
Relaxing norms for the Lockdown 4.0 till May 31, the state government allowed hotels to open kitchens for parcel service but not for customers as it could lead to violation of social distancing norms.
Though the CM wanted hotels to continue parcel service till May 31, association members said they continue the service for three more days and then stop.
"It's not feasible for hotels to survive only on takeaways. We explained our problems to the CM and he said he'd try to get permission after consulting the central government," said PC Rao, president, Bengaluru Hoteliers Association.
"We told the chief minister that when roadside eateries and street vendors are allowed to serve customers in the open, why shouldn't hotels and restaurants be allowed to serve customers in their dining halls. Yediyurappa said he'd write to the Centre to relax norms for us to open for business,'' said Madhukar Shetty, president, Karnataka Hotels Association.
The association said Karnataka has over 7,000 hotels and restaurants with dine-in facilities across the state in the organised sector, with over 50 per cent in Bengaluru, Mysuru, Mangaluru and Hubli. They employ 1 million people directly and indirectly and these include migrants too.