karnataka: Rain effect: Power demand hits all-time low in Karnataka | Bengaluru News – Times of India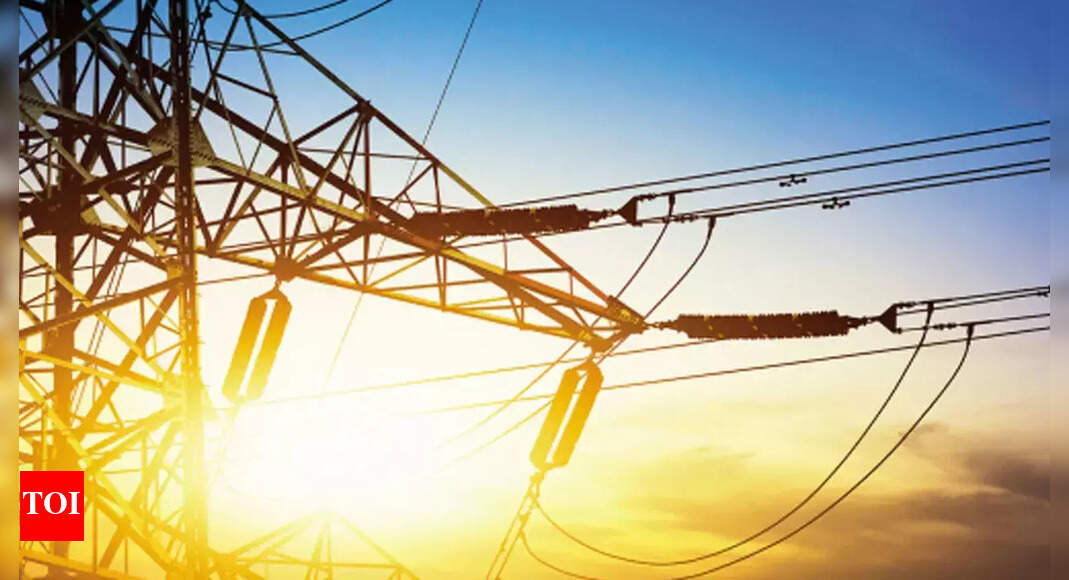 BENGALURU: Karnataka has posted its steepest-ever decline in power consumption during winter, thanks to untimely rains this year.
Karnataka Power Transmission Corporation Ltd (KPTCL) data show demand for power on Wednesday morning (November 17) was 4,558MW. Officials from KPTCL's load dispatch centre say this is an all-time low.
The demand rose to 6,428MW on Saturday at 4.30 pm. Normally, in mid-November when dry weather prevails, the state's average daily power consumption is 9,500MW.
"The low demand is mainly because of low consumption by irrigation pumpsets. Industries are also consuming relatively less power, while domestic and commercial consumption remains normal," said BR Chandrashekhar, KPTCL director (transmission).
But domain experts say low power consumption is not good news since it reflects sluggishness of the farm sector and slow recovery by the industrial sector from pandemic-induced lockdowns.
With 30.6 lakh irrigation pumpsets installed in the state, the agricultural sector consumes about 4,000MW in November as farmers harvest crops grown in the kharif season (June-September) and start sowing for the rabi season (October-January). However, daily power consumption barely crossed 300MW between November 1 and 19. "It clearly shows agricultural activities have come to a standstill because of unseasonal rain. Framers could neither harvest nor sow, and this will lead to an unprecedented crisis this year. If the rains continue for another fortnight or so, the impact will be more severe than that of the harshest drought situation," said GC Bayya Reddy, president, Karnataka Prantha Raitha Sangha.
As for industries, the sector normally consumes 5,000MW at its peak. Actual consumption on Friday was around 3,000MW. "Industries cumulatively are estimated to have resumed 60% of their normal productivity. It takes time for them to consume power at normal levels," said S Sampatharaman, chairman, All-India Manufacturers' Organisation, Karnataka board.
Only domestic consumption (around 1,500MW) and commercial consumption (around 1,000MW) are at their normal level, KPTCL officials say.