Karnataka: Primary schools to reopen from October 25 | Bengaluru News – Times of India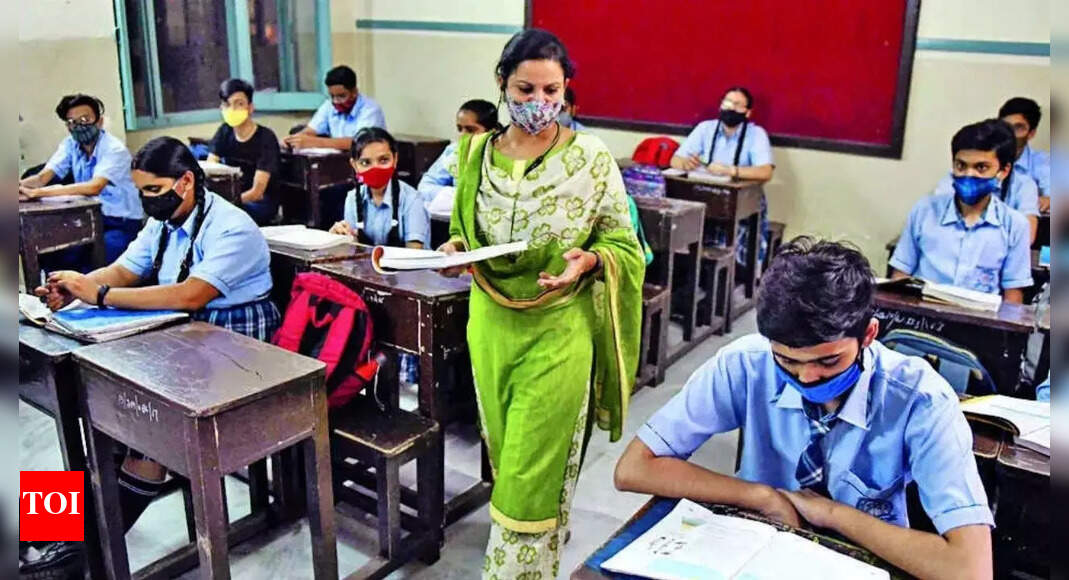 BENGALURU: After closing down in March 2020, the primary classes– grades 1-5, will finally reopen in the state from October 25. The classes will be held for half a day till the end of October. Full day classes with
bisi ootta
will resume from November 2.
The decision was made after the Technical Advisory Committee recommended opening up of more activities following the reduction of the total positivity rate. The minister for primary and secondary education B C Nagesh said that attendance is not compulsory in schools. He also said that schools will be instructed to conduct both online and offline classes for children who are still apprehensive to attend classes. "It is only a few parents who still do not want to send their children to school. The majority want to send their children…The department will issue guidelines based on the standard operating procedures soon," he said.
A decision on kindergarten classes will be taken later.
While the government circular mentioned that 50% of the classroom capacity should be used, the minister clarified that if schools have sufficient infrastructure to maintain the social distancing, they can get all students to school at the same time. The circular mentions that a distance of 1m should be maintained wherever feasible and no crowding, especially at entry and exit points should be allowed.
According to the circular, children have to bring consent form from parents. There will be screening for Covid symptoms at the gates. Classrooms and restrooms will be sanitised daily. Only vaccinated teachers will be allowed inside. Teachers who are above 50 years have to use face shields.
"Teachers will be asked to teach children Covid appropriate behaviour in school. DDPIs and BEOs will be given strict instructions on that," the minister added. The minister has said that learning gaps created by the long closure of schools will be addressed.