Karnataka: Poacher shot at by mistake, four companions held | Mangaluru News – Times of India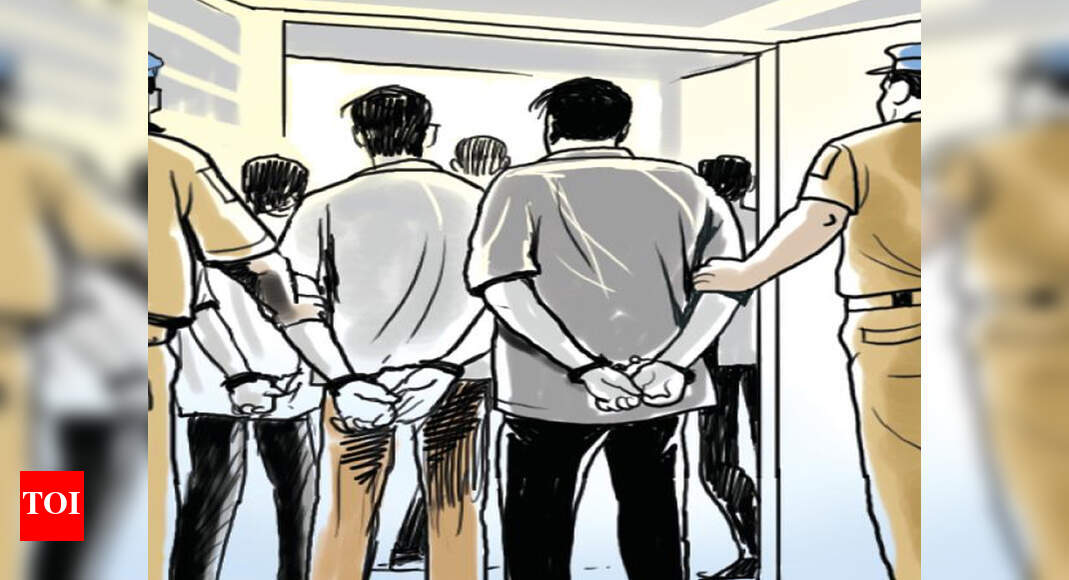 Representative image
KARWAR: Five persons who had gone poaching in a forest near Malagi village in Mundgod taluk of Uttara Kannada district fired on their companion by mistake on Saturday.
The five are – Mushtaq Ahmad Mohammad Saab Sheikh 33, Ismail Abdul Rehman Janageri, Maqbool Mohammad Sheikh, Ahammad Shareef Haidar Saab Sheikh and Suleman Budan Saab Sheikh – and are residents of Malagi and surrounding villages.
When they were in the forest, one of them allegedly opened fire at an animal but the bullet accidentally hit Mustaq Ahmad Mohammad Saab Sheikh in his shoulder. As the vehicle the poachers had brought to the forest had a problem, they could not shift Sheik to a hospital. They allegedly called one of their friends for help and the entire incident came to light.
When police enquired about the incident, the injured Sheik tried to mislead them by saying he was hit by a stray bullet when he was working at his farm on Saturday night. Police suspected something was fishy. During inquiry, it came to light that Sheik was shot at by his companions accidentally.
Mundgod police have arrested Sheik's four friends, while he is undergoing treatment.