Karnataka: Organs of 23-year-old brain dead woman's harvested | Mangaluru News – Times of India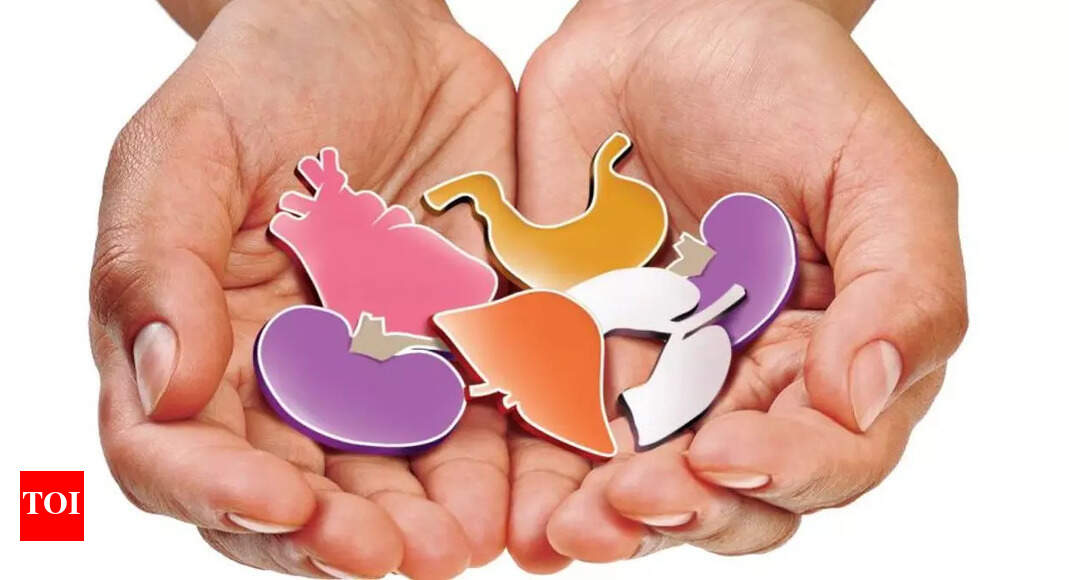 MANGALURU: Organs of a 23-year-old woman were harvested after her family members came forward to donate them after learning that she was brain dead.
Kavana Maralsiddaya Hiremath hailed from Hallur in Haveri District.
She met with an accident in Shivamogga district following which she was sent to Mangaluru for treatment. She was further referred to A J Hospital & Research Centre on Sunday around 12.30pm.
Kavana had sustained multiple injuries and her condition was irrecoverable. The doctors declared her brain dead.
Upon learning about her condition, Kavana's sister wanted to donate her organs.
The request was conveyed to state-owned 'Jeevasarthakathe' organisation which oversees implementation of the deceased donor (Cadaver) Transplantation of Human Organs programme.
The process for organ retrieval began at A J Hospital. Organs were allocated as per the directive of 'Jeevasarthakathe'.
Accordingly, one kidney was transplanted at A J Hospital & Research Centre; liver was sent to Aster CMI Bengaluru; heart to Manipal Hospital HAL and one kidney, cornea and skin was given to KMC Hospital in Manipal.