Karnataka: Muslims in Haveri village offer prayers in Kannada | Hubballi News – Times of India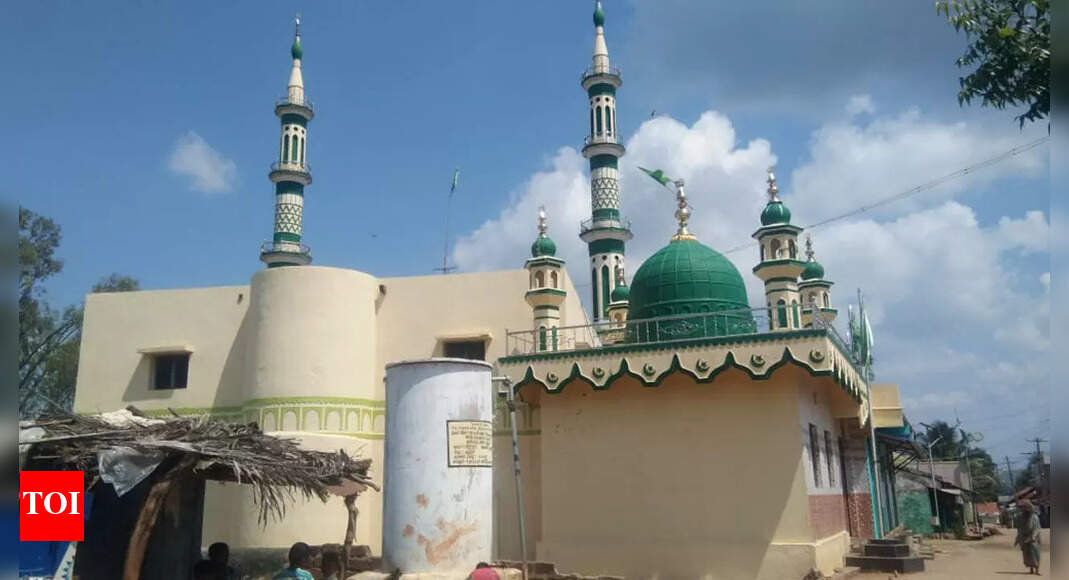 HAVERI: Muslims all over the world generally offer their prayers in Arabic language, but in Chihkka Kabbar in Haveri district, they pray in Kannada at the Hazrat Mehabob Subani Darga.
The village, in Rattihalli taluk, has done this for about 150 years. Most of the 400 Muslim families don't know Urdu and Arabic, so the maulvi addresses the community in Kannada five times a day. The Muslims are proud of the local language and live in harmony with other communities in the village, which is in chief minister Basavaraj Bommai's home district.
According to sources, in the last decade, children have started learning Urdu in school. The mosque, however, has display boards outside and inside that are in the Kannada language.
"Most Muslims don't know Arabic and Urdu in Chikka Kabbar village so there is no point using these languages during prayer. However, previous maulvis had addressed in Kannada because it is easy to communicate with people of the community as they easily understand prayer and discourse. I have also followed the tradition," said Mohammad Peeransab, the current maulvi.
He said that non-Muslims also listen to the Kannada prayer discourse in the village. "There is no importance in the language, the intention is in understanding the theme of the religion and importance of the prayer," Mohammad added.
Hussensab Billalli, the chairman of the Anjuman Islam Committee, concurred with the maulvi on having prayers in Kannada. There was no use of Arabic and Urdu in the mosque during prayer because the people cannot follow a religion without understanding it. The Kannada language is easy to understand in the community, even by the unlettered, Billalli pointed out.
"People in our village live in harmony. There is no difference between Hindus and Muslims in our village. Hindus participate in our festivals and we also join our hands with Hindu ritual practices," he said.
"Our elders three generations back had donated a three-gunta site to construct a mosque in our village and I registered the property with the Anjuman committee recently. There is no dispute in language. We easily understand their prayers and discourse because it is in our mother tongue. Here, no difference of opinion in religion exists and we live in harmony," said Veeranagouda Patil, who has donated land to the mosque.
Watch
Karnataka: Muslims offer prayers in Kannada, not Arabic, in Haveri village