Karnataka: Miscreants damage Amar Jawan Jyothi memorial in Dakshina Kannada | Mangaluru News – Times of India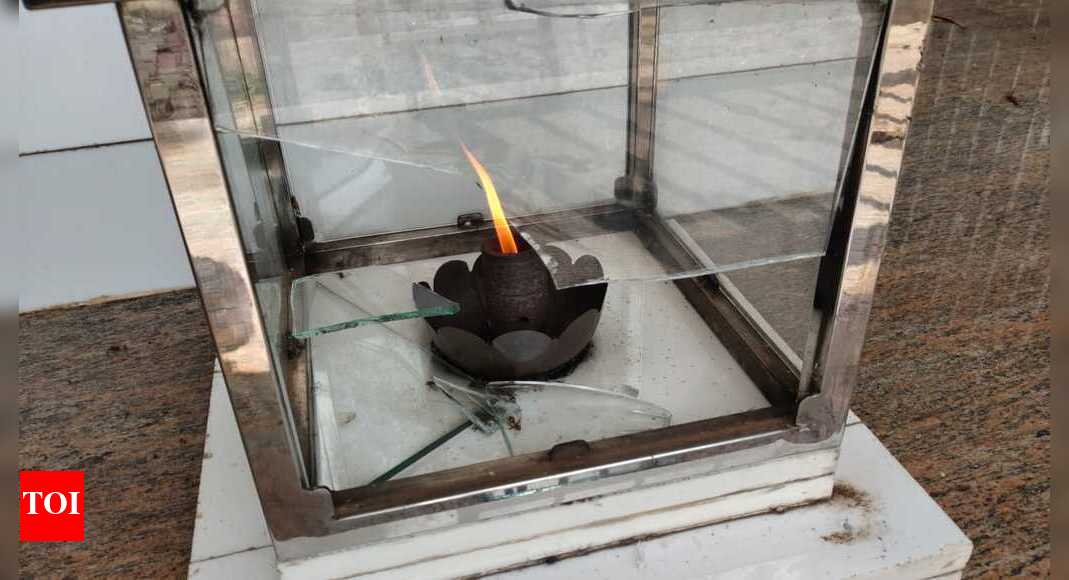 MANGALURU: The Amar Jawan Jyothi memorial near the Mini Vidhana Soudha at Kille Maidan in Puttur in Dakshina Kannada district was found damaged on Tuesday morning.
The memorial constructed by Nattoja Foundation Trust and Ambika Group of Educational Institutions was damaged after miscreants broke its glasses by throwing a coconut at it. The flame at the memorial has been kept alive since its inauguration in 2017.
Ambika Group secretary Subrahmanya Nattoja said the glass of the memorial lamp inside the structure was damaged when the coconut was hurled into it.
"It is the only Amar Jawan Jyothi memorial in South India constructed to commemorate the accomplishments of Indian soldiers, who dedicated their lives to the nation. Without any selfish motive, the institution has constructed the memorial so that the society will remember our brave soldiers in future. The act is an insult to our soldiers and their sacrifice. It is also an anti-national act," Nattoja said.
The incident came to light when the manager of the educational institutions had been to the memorial to clean it in the morning on Tuesday. A complaint has been lodged at Puttur police station.