Karnataka: Marginal dip in Covid-19 cases in Daksina Kannada, Udupi | Mangaluru News – Times of India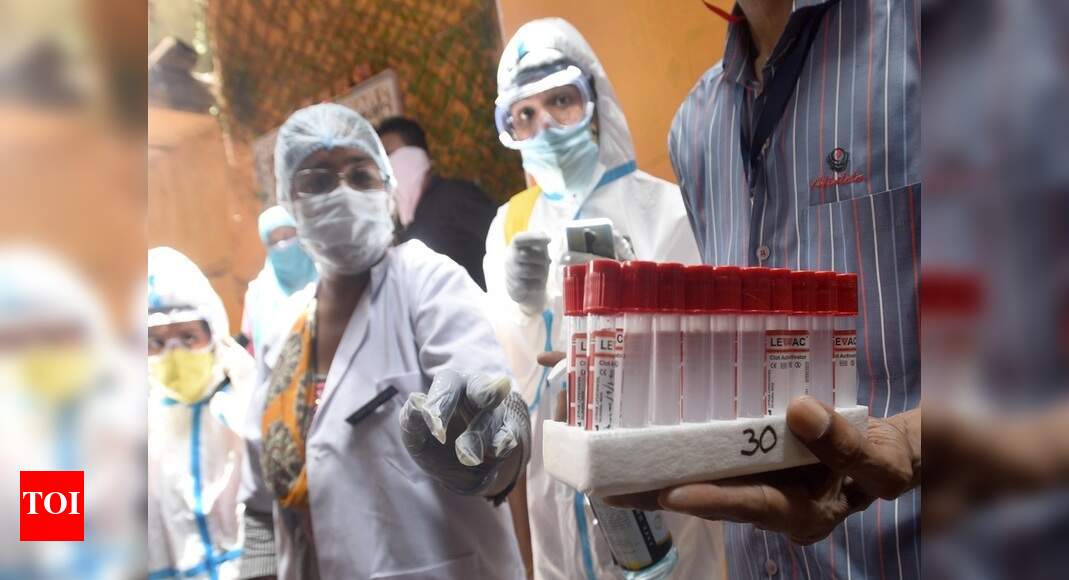 MANGALURU/UDUPI: There was a marginal dip in new coronavirus cases reported in the coastal districts of Dakshina Kannada and Udupi on Sunday. Combined tally of the districts was 466 cases on the day against 512 cases on Saturday.
While Udupi accounted for 239 out of 466 cases, DK that also reported seven Covid-19 related deaths, reported 229 cases. With this, total Covid-19 related fatalities in DK rose to 269 while it remained at 77 in Udupi.
A majority of the cases – 107 in all in Udupi were primary contacts of previously infected patients, and source of infection in 84 people is being traced, deputy commissioner G Jagadeesha said, adding 45 patients were categorised as suffering from influenza like illness (ILI) and one was diagnosed with severe acute respiratory infection (SARI). In a reversal from Saturday, 170 patients including 87 men were found to be asymptomatic, DC said.
In Dakshina Kannada, 123 patients who tested positive were categorised as those suffering from ILI, source of infection in 78 patients is being traced, 22 are primary contacts of existing patients and six patients had SARI. A majority of the 229 patients, that is 131, including 45 women were symptomatic, DC Dr K V Rajendra said. There were no instances of either domestic or international travellers testing positive during the day, Dr Rajendra said.
Udupi in discharging 260 patients took its tally of total discharges to 5361 and thereby pared its active cases to 2537 against total positive cases of 7975. Health authorities in Dakshina Kannada on the other hand discharged 128 patients during the day, bringing down its active cases to 2164 against total positive cases of 8878. The district as on date has seen 6445 patients discharged post-treatment, the respective DCs stated in their district bulletins.