Karnataka man gets jail for threatening minor girl with acid attack | Bengaluru News – Times of India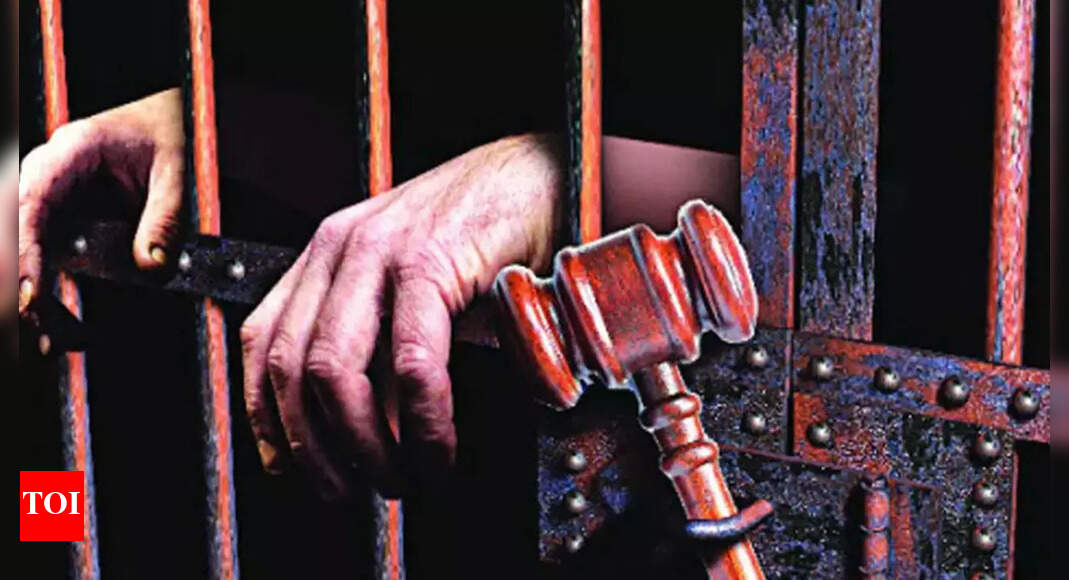 BENGALURU: A fast-track special court for Protection of Children against Sexual Offences (Pocso) Act in Tumakuru has sentenced a 25-year-old youth to two-year rigorous imprisonment for threatening to attack a girl with acid if she did not accept his marriage proposal.
Judge N Krishnaiah also slapped a fine of Rs 25,000 on S Shankar from Huliyurdurga in Kunigal taluk of Tumakuru district.
Public prosecutor GV Gayatri Raju said the statements by 12 witnesses, including police, the girl and passersby who saw the convict speaking to the girl, helped in securing the conviction.
According to Gayatri, Shankar, a jobless youth, had barged into the house of the girl, then a first-year degree student, on the night of February 26, 2019. "Earlier in the afternoon, Shankar had blocked the girl while she was returning home from college. Shankar objected to the girl not speaking to him and rejecting his marriage proposal. Finally, he told her that he will come and speak to her at night and she must oblige him. He threatened to throw acid on her face if she spurned him," Gayatri added.
Shankar sneaked into the girl's house at 2.30am. "Shankar knew the girl's grandfather had the habit of coming out of the house at night to relieve himself. When he came out at 2.30am, Shankar entered the house, but was caught by other family members," Gayatri said. Huliyurdurga police had arrested him and booked him under Pocso Act.