Karnataka Lockdown News: Lockdown relaxed in Bengaluru and 18 other Karnataka districts from June 14 | Bengaluru News – Times of India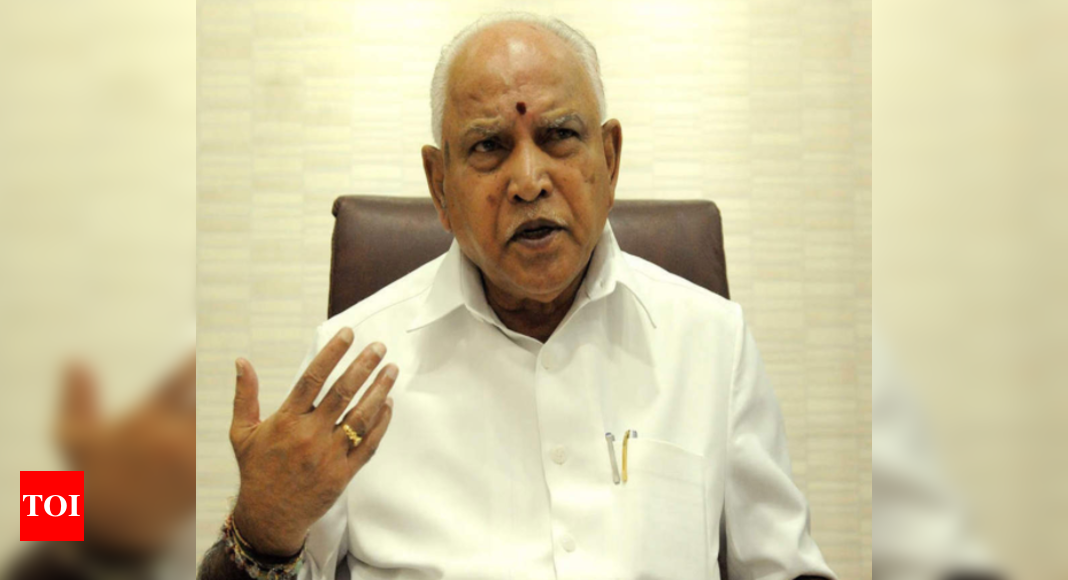 BENGALURU: After 47 days of complete lockdown in Karnataka to reduce the Covid-19 positive cases which had engulfed the state, the government on Thursday announced a partial relaxation in the stringent measures enforced across the state in Bengaluru and 18 other districts.
With the positivity rate in the 19 districts showing less than 5 per cent, chief minister BS Yediyurappa announced that the relaxation will be on a trial basis from June 14, 6am to June 21, 6am.
Announcing the slew of relaxations, Yedidyurappa said: "Once we assess the position after June 21, we will take further steps towards easing the lockdown or maintain status quo."
However, in other 11 districts which has a positivity rate of over 5 per cent, the lockdown will continue in full force and even more stringent measures to bring down the number of Covid-19 cases.
The relaxed measures will however not be devoid of night or Covid curfew and weekend curfew.
Yediyurappa announced that the entire of state will see night curfew being enforced from 7pm to 5am everyday, between Monday and Friday.
"From Friday 7pm to Sunday 5am, there will be lockdown for the weekend across the state," he said.
This would effectively mean that the existing norms, including essential shops to be open only from 6 am to 10 am during Saturday and Sunday, no movement of people allowed without an emergency and shutdown of non-essential industries will continue for the weekend.
On weekdays, however, Bengaluru and the rest 18 districts can step out of their homes for work, meeting family or friends and travel between 5am and 7pm.
The government also relaxed the timing for essential shops to open between 5 am and 2 pm and also allowing all street vendors to hawk for the same duration.
The CM also announced the much needed relief for senior citizens and others to enter parks and jogging tracks, as they will be open between 5 am and 10 am during weekdays.
Accordingly, the CM announced that cabs and autorickshaws have been permitted to ply between 5 am and 7 pm in the 19 districts. But there will be no BMTC, KSRTC or Metro rail services.
All industries have been allowed to operate at 50 per cent strength. However, garment factories due to its labour intensive nature have been asked to work with only 30 per cent staff. All industries will have to maintain the strict enforcement of Covid-19 safety norms.
What is relaxed in B'luru and 18 districts
*Relaxation from 6am June 14 to June 21 6am
*All Industries to be allowed to function at 50% strength
*Garment industries to be allowed only with 30% strength
*All Essential shops to be open till 2pm
*All parks to be open between 5am and 10am
*Street vendors can hawk between 6am till 2pm
*Auto and cabs can ply with 2 passengers only
*All infrastructure works to restart and all shops including cement and steel to be allowed to open
*Night/Covid Curfew: 7pm to 5am (Monday to Friday)
*Weekend Curfew: 7pm (Friday) to 5am (Monday)
*Rest of the Covid norms to continue as per previous directions from government