Karnataka Lockdown News: CM BS Yediyurappa to meet DCs, decide on Karnataka-wide lockdown on Monday | Bengaluru News – Times of India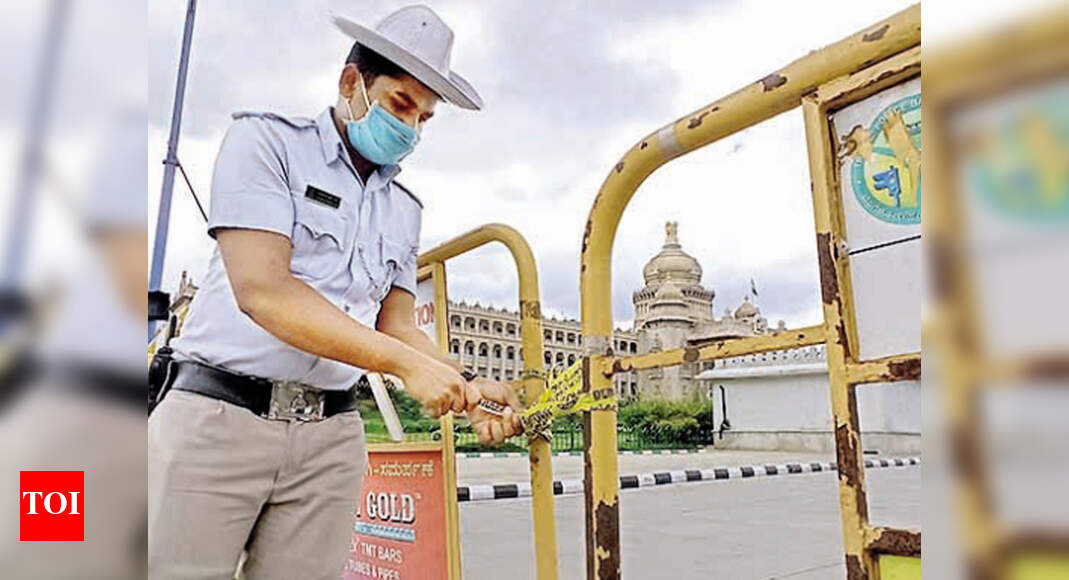 Government is looking at a complete shutdown in all districts or targeted treating of high-risk population
BENGALURU: After deciding to impose a week-long lockdown on Bengaluru Urban and Rural districts, Karnataka chief minister BS Yediyurappa is under pressure to extend the measure to the rest of Karnataka as the number of Covid-19 positive cases set to breach the 40,000 mark in a day or two.
The government is likely to decide on relaxing or extending the lockdown in Bengaluru beyond July 22 depending on the outcome of the week-long curbs.
With officials and experts divided on the plan on extending the lockdown to the rest of the state, the chief minister will talk to deputy commissioners of all 30 districts in two sessions on Monday morning before making a call.
"We have entered the most challenging phase. It was a calibrated decision to impose lockdown on Bengaluru, considering all factors, including its economic implications. Whether to bring the entire state under this measure depends on the ground realities spelt out by the deputy commissioners," said Basavaraj Bommai, home minister and a member of Covid-19 task force.
'Revenue could dip'
It is a general view that the isolation of only Bengaluru will create an island, while the spread of the virus is unchecked in the rest of Karnataka. It should be either uniform lockdown or a strategy to bring extreme focus on vulnerable sections," said an official in the chief minister's office.
Finance department officers called the move a double whammy. "There will be demands from the working class to compensate for the loss of livelihood; and revenue could dip," a senior finance official said.
Dr Shashidhar Buggi, a thoracic surgeon, argued against the lockdown since the infection spread is in the third stage and urged the government to intensify testing, tracing and treatment facilities.
Dr MK Sudarshan, chairman of Covid technical experts committee, favoured lockdown across the state since it arrests the transmission of the virus into the state's hinterlands. "Just like Bengaluru faced an influx of returnees from outside the state, interior districts, too, are seeing return of the people from Bengaluru," he added.