Karnataka Liquor News: Liquor sales dip in Karnataka as migrants return home | Mangaluru News – Times of India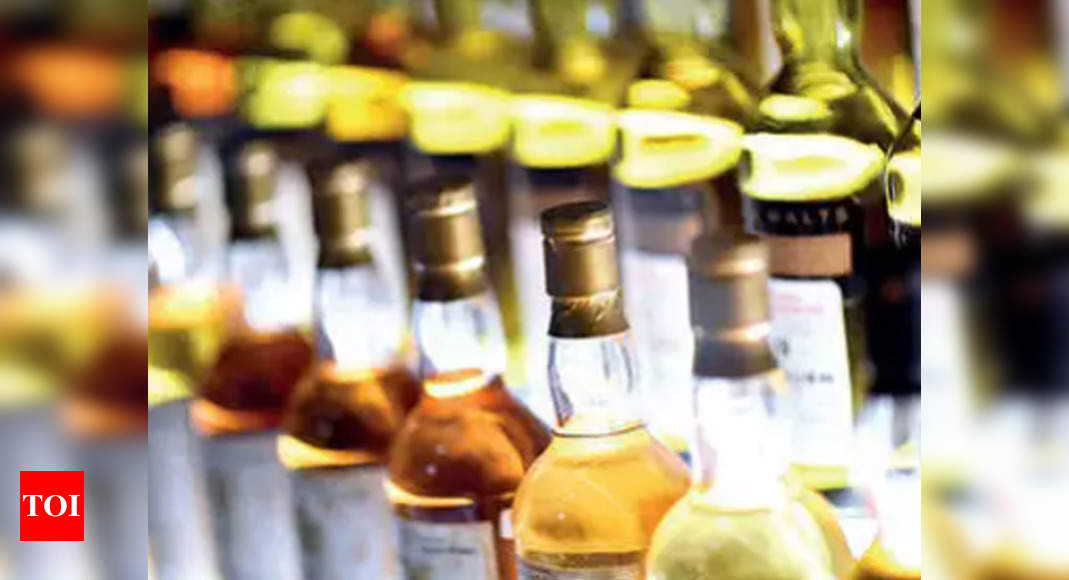 Representative image
MANGALURU: The long queues for liquor have disappeared with business dipping by nearly 40 per cent, according to the excise department.
The reason for the dip in sales is attributed to the exodus of blue collar workers and restrictions on functions like weddings and get togethers.
"In Dakshina Kannada, the highest revenue from liquor is generated from the labour class. With activities like sand mining, construction, fishing and other menial jobs coming to a halt due to the pandemic sales have dipped," said a source from the excise department, on condition of anonymity.
On the first day after lockdown (on May 4), 174 liquor outlets in Dakshina Kannada witnessed sales of 65,751 litres of IMFL and 43,583 litres of beer. "The queues as well as the sales started going down sharply after two days. On the third day, there were hardly any queues. Over the days there has been a sharp decline of 40 % according our estimation," says Shailaja Kote, deputy commissioner, excise department, DK, adding that the first day's revenue was similar to any other normal day sales in the district.
The owner of a swanky liquor vend in the city told TOI that some of the outlets have been witnessing good sales despite the dip in sales elsewhere. "In fact, we are having good sales compared to last summer. The reason may be because bars and restaurants are closed and people are drinking at home," he pointed out.
Ironically, sales has not picked up even after the excise department allowed bar and restaurant and other license holders to sell or clear old stocks.
"On average, every month the district sells 2 lakh to 2.2 lakhs of liquor cases (one case has 9 litres of liquor)," Shailaja added.
With some liquor having limited shelf life especially beer, many outlets are offering discounts on them.