Karnataka likely to go in for Rs 30,000-crore market borrowings | Bengaluru News – Times of India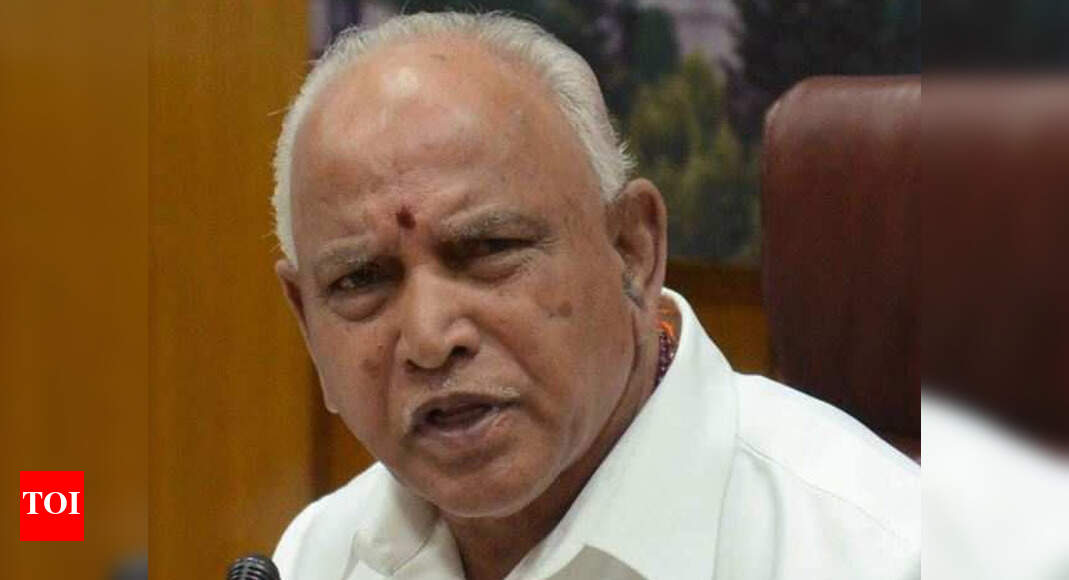 BENGALURU: The cash-strapped government, faced with a steep revenue shortfall, is contemplating market borrowings to the tune of Rs 30,000 crore. The crunch has hit development projects and welfare schemes and left the state barely able to pay the salaries of its 6 lakh employees.
This would help it balance development works while maintaining its current fixed overheads. The leeway given to states to be able to borrow up to 5% of the state's GDP has made the BS Yediyurappa government look at this avenue to raise funds.
"Our hopes are tied to the proposed borrowings of close to Rs 30,000 crore to tide over the crisis. All this will be, of course, within the stipulated parameters by the Centre that gave an additional leeway to borrow up to 5% of GSDP," said a senior cabinet minister. He said the limit has increased from the earlier 3% GSDP cap on market borrowings for states. Of the additional 2% granted to states, 1% is untied and 1% is linked to reforms in various sectors.
CMO sources said Karnataka, after calculations by the Centre, can borrow close to 4.6% of its present GSDP.
Finance department sources said the biggest challenge for the government is to assess the revenue shortfall and calculate exactly how much funding through market borrowing is required to compensate it. "The calculations are being made periodically, based on the performance every month. However, the real impact is not yet known fully," said a finance department official.
Government officials suggest the drop in GST collection and the lack of compensation due to the "act of god" has seriously dented Karnataka's revenue streams and hurt its fiscal plans. "With that being the case, we have no option but to borrow funds for our fixed overheads and carry out priority development works for the next six months," said the CMO official.
The recent decision of the state government to exercise option 1 in the GST compensation formula proposed by the Centre has given the state a little respite, with Rs 18,289 crore being provided under a combination of cess collection and special category borrowing from Reserve Bank of India. "The GST compensation is not part of the 5% dispensation as the government of India will repay that out of the cess money," said additional chief secretary (finance) ISN Prasad.
Thus, with the responsibility of repaying interest and principal amount to the RBI falling on the Centre, the Rs 30,000 crore market borrowing window is wide open for the government to exercise.