Karnataka: Koppal district administration offers 1kg rice in exchange for 1kg plastic | Bengaluru News – Times of India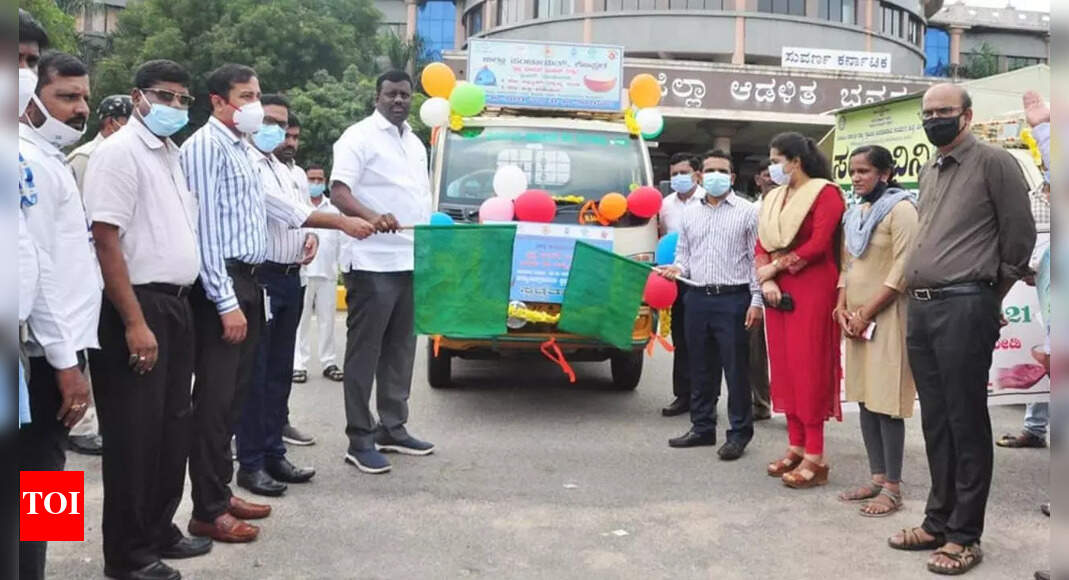 KOPPAL: Authorities in the Koppal district administration appear to have alighted on a novel idea to instill among citizens eco-sensitivity – incentivising sustainable living. As part of this initiative, the district administration has come up with an idea to provide 1kg of rice or jaggery in exchange for the same amount of single-use plastic, and nothing more.
Koppal deputy commissioner Suralkar Vikas Kishor told TOI that the initiative was launched as part of the Swachh Bharat Mission (rural) and Clean India campaign. "We launched the initiative as part of the Gandhi Jayanti celebrations, and we will continue it till October 30. We are appealing to the people to part with 1kg of single-use plastic, and as per their requirement, take home either 1kg of rice or jaggery. We have tied up with the Wadi Cement Factory for this initiative, and once we have collected the plastic from the residents, it will be sent to the factory. The management will use the plastic for the factory's furnace, and other operations," he said.
On the budget for the distribution of rice and jaggery, practically free of cost, Kishor said, "Both the urban and rural local bodies have been asked to expend money collected through tax. If a resident has up to a quintal of single-use plastic, we will provide the same quantity of rice or jaggery. Since the launch of the initiative since October 2, response from the public has been encouraging. We do not have the exact information on the amount of plastic exchanged for provisions."
Koppal zilla panchayat chief executive officer B Fouzia Taranum said, "The initiative is aimed at spreading awareness among the public, and reducing use of single-use plastic. We have put up posters in all the villages, to create awareness among the people about our initiative."
Former Danapur gram panchayat president Mohammed Shafi Shakeshawali said that the people were only too happy to exchange plastic for rice. "The authorities are distributing rice, the quality of which is good. The incentive has encouraged many youngsters in our village to collect single-use plastic from their neighbourhood and exchange it for rice. We hope the district administration continues this initiative for a longer duration," Mohammed Shafi said.