Karnataka: Kolar doctor defies quarantine, protests over delayed results | Bengaluru News – Times of India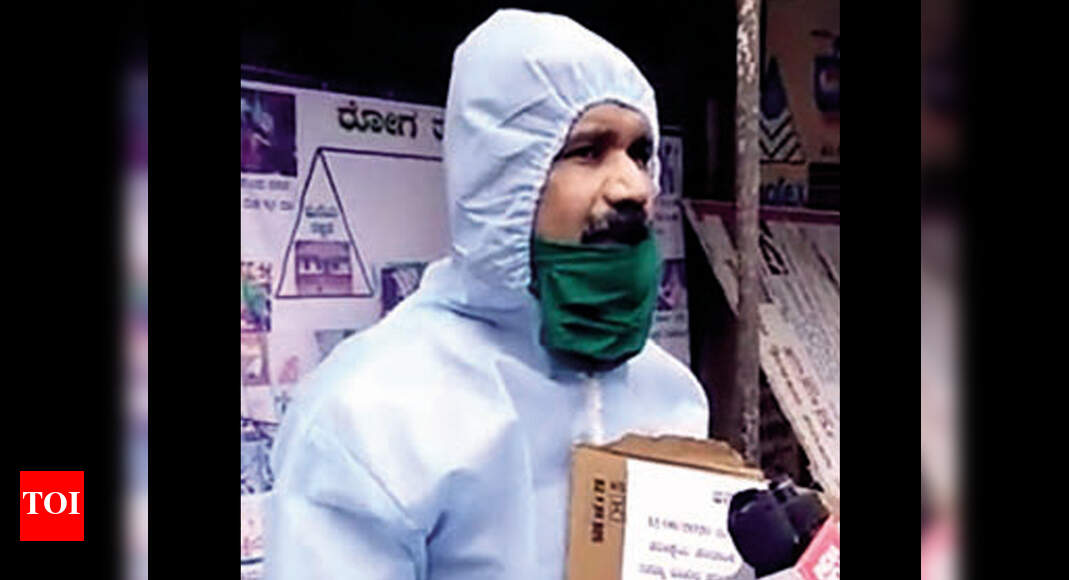 Samples of Dr YV Venkatachala and his colleagues were taken five days ago after a patient tested positive for …Read More
KOLAR: A doctor in Kolar district on Wednesday stepped out of self-quarantine and staged a dharna in protest against the delay in declaration of Covid-19 test results for which throat swabs were taken from him and 11 colleagues five days ago.
Dr YV Venkatachala and 11 staffers at his Sri Venkateswara Nursing Home in the district's Srinivaspur taluk went into voluntary quarantine after it emerged that a 60-year-old woman they treated tested positive for Covid-19 on June 11. The next day, swab samples of the hospital staff and six family members of the infected woman were sent for testing. Results had not been announced till Wednesday evening.
The doctor called off the protest after Srinivaspur tahsildar MN Srinivas met him and assured him that steps would be taken to get the results early.
The doctor told TOI that he could understand the position of lab technicians who are flooded with Covid-19 samples, but his staffers and the patient's family members were getting restive over the delayed results and were threatening to defy quarantine. "It is traumatic to wait for five days with no sign of the result. My staffers are threatening to commit suicide if they are not let out," Dr Venkatachala said.
Tahsildar blames delay on pending samples
n June 8, the woman was admitted to the Onursing home with high fever. The next day, her swabs were sent for analysis. On June11, she complained of exhaustion. Dr Venkatachala referred her to RL Jalappa Medical College.
In the evening, Dr Venkatachala reportedly called up the taluk health officer to find out the result of the swab test and was told the woman was positive. The doctor immediately shut down his OPD and put himself and his 11 staffers, including two doctors, in quarantine at the nursing home. On June 12, the Srinivaspur taluk health officer arrived at the clinic and took swab samples of the 12 self-quarantined persons and of the woman's six family members.
Srinivaspur tahsildar MN Srinivas said Venkatachala, a doctor, shouldn't have breached quarantine and attributed delay in results to a huge number of samples pending at the new Kolar lab. He has appealed to the patient's family members to exercise restraint.