Karnataka: Kilpady gram panchayat launches campaign to promote reading in children | Mangaluru News – Times of India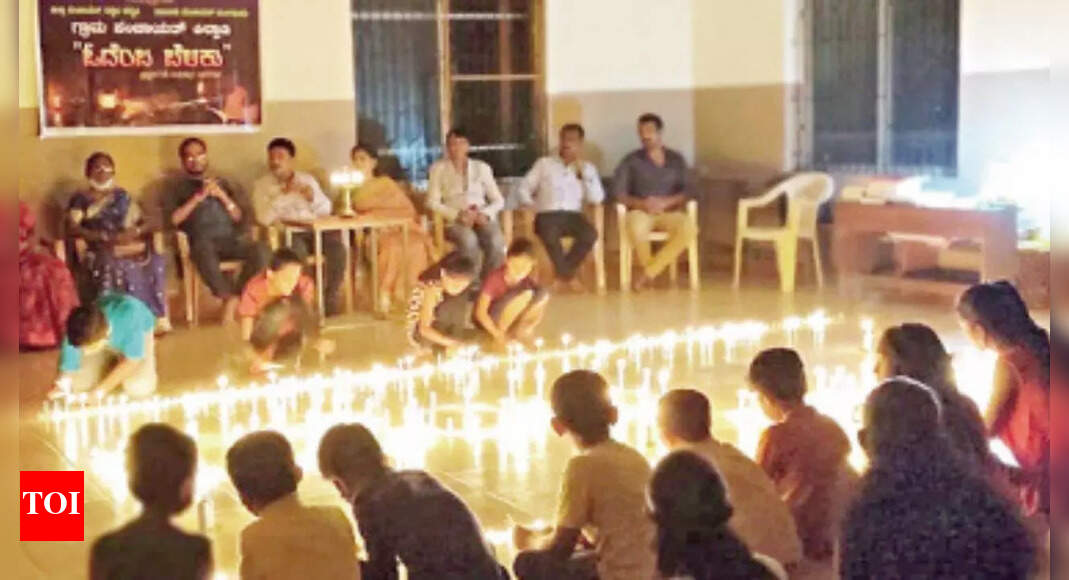 MANGALURU: Kilpady gram panchayat in Dakshina Kannada has launched a unique campaign to encourage students to develop a reading habit, which has taken a back seat, especially with classes going online.
As a first step, 'Odemba Belaku' programme was held recently, where 40 students from primary to PU were introduced to reading between 6pm to 9pm under candlelight.
Kilpady panchayat development officer (PDO) Poornima told STOI, "During our interactions and field visits, we noticed that the habit of reading other than textbooks has reduced drastically among children. Since parents are often glued to their mobile phones, children too end up doing the same thing. Due to the pandemic and classes going online, every child now has a smartphone. This programme draws inspiration from 'Oduva Belaku' programme, under which the rural development and panchayat raj department is reviving libraries in gram panchayats."
"We realised that if children have to reach these libraries, they should enjoy reading. We had invited experts from across the society who highlighted the importance of reading books," she said.
Poornima said this programme is also in sync with the Dakshina Kannada zilla panchayat CEO Kumar's 'Pustaka grama' programme.
"Under this, 'pustaka goodu' or book stands will be put up at various public places including post office, gram panchayat office, parks, bus stands and markets of every gram panchayat. While the GP librarian will be monitoring this programme, as a next step, we will also be putting up these stands at various places," she said.
"We intend to keep at least 50 books in these stands for people of all age groups. We will be conducting a book review and analysis competition for school and college students on November 14. Interested students must submit their entry at the gram panchayat office with the name of the book they would like to review," she added.