karnataka: Karnataka rains: All major reservoirs are up to the brim | Bengaluru News – Times of India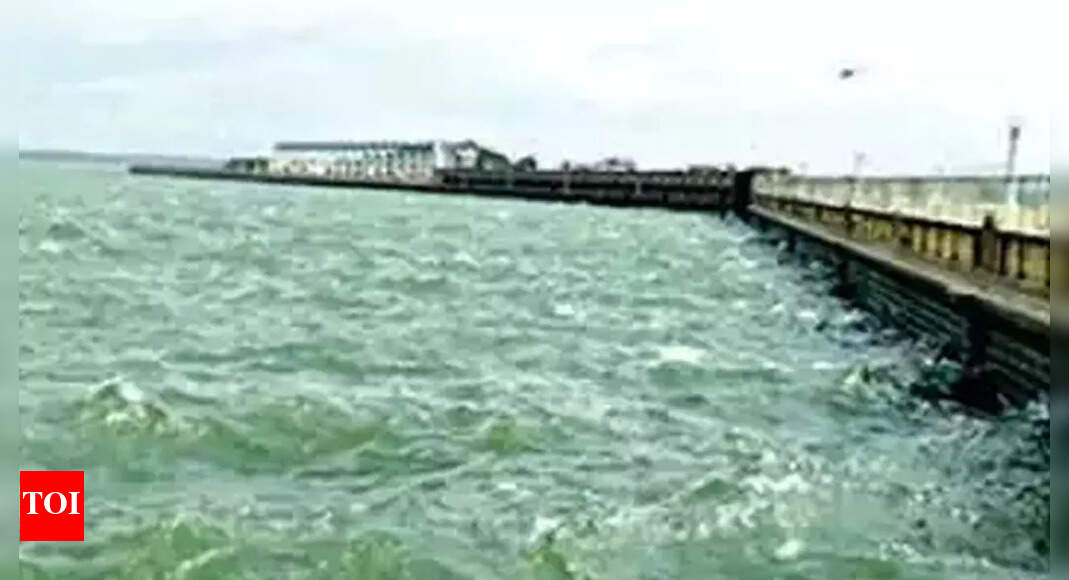 BENGALURU: Unusually heavy rain for November in Karnataka has heaped misery on farmers — they are certain to lose a substantial portion of their rabi crops — but it has brought cheer on another front: All 13 major dams are either full or near brimming.
Four major dams have reached the 100%-mark and water is being released in a "controlled" manner. Karnataka State Natural Disaster Management Centre (KSNDMC) data shows Krishnarajasagar (KRS), Kabini, Bhadra and Tungabhadra dams were filled to capacity on Saturday. The other nine, which include three hydel energy reservoirs, are close to 90% full.
Overall, Karnataka recorded 95% water storage in the Cauvery Basin and 92% in the Krishna Basin as on Sunday. While this is cause for cheer, there are also concerns that a heavy release of water, which is needed to ensure structural safety of the dams, could cause flooding downstream.
However, officials have moved quickly to quell these fears, saying dam safety levels are well within parameters and flooding is unlikely. "As far as daily inflows and outflows are concerned, the inflows will taper down so we do not see any concerns of flooding," said Manoj Rajan, KSNDMC commissioner.
While insisting there is no threat of flooding, Tushar Girinath, principal secretary, revenue department, said "controlled" release of water from the dams is a local decision. "If we were in the middle of the monsoon season, then the concern of flooding would have been much higher. But with the rains on its last legs, the likelihood of that happening is remote," Girinath said.
Still, revenue and minor irrigation departments are on high alert as tanks and lakes are full and some breaches have also been reported. The minor irrigation department said these breaches are isolated incidents and have only occurred in lakes which have never been filled for the past 20 years.
"At present, we have had breaches in four major tanks in the state," an official said. "The biggest was in Chikkaballapur in October. The other big breach was in Sidlaghatta. Wherever there is a threat of water overflowing, the department fortifies the banks with sandbags."
JC Madhuswamy, minor irrigation minister, confirmed that there have been breaches, but said they were not serious and there is little to be worried about.