karnataka: Karnataka high court overturns trial court order in minor rape case | Bengaluru News – Times of India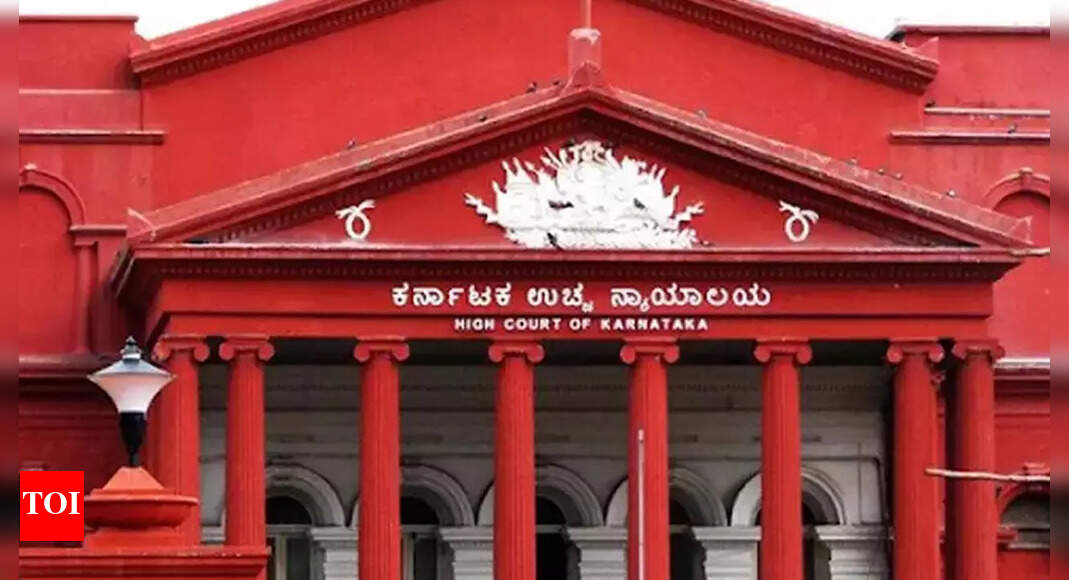 BENGALURU: The Dharwad bench of the Karnataka high court, overturning a trial court order, has convicted a man, holding that the 'trial court presumed certain aspects without considering the inhuman nature of the offence regarding a father raping or sexually assaulting his minor daughter that too when the mother is deaf and dumb'.
"The accused has committed aggravated sexual assault on his own daughter while she was a minor and his wife deaf and dumb. Further, evidence also discloses that the sexual assault continued for almost eight to nine months," a division bench comprising Justices HT Narendra Prasad and Rajendra Badamikar said while reversing the acquittal order passed by a trial court in Belagavi.
The girl is now married and living with her husband. "…Though the accused does not deserve any leniency, considering the fact that he enjoyed liberty after the trial court acquitted him and considering the lapse of time and settlement of the survivor by marriage, we propose to impose the sentence of rigorous imprisonment for 10 years with fine of Rs 50,000 with default clause of simple imprisonment for three years which will serve the purpose," the court said.
The bench noted that on perusal of the judgment of the trial court, it was evident that the trial court did not consider the position of the child and the trauma undergone by her while facing sexual assault. "Further, the trial being conducted by the trial court in such a casual manner that witnesses were called after seven months of the incident, and such an attitude is deprecated by the Supreme Court. The reasoning of the trial court does not inspire consciousness of the court. The trial court, on surmises and assumptions, presumed certain things and acquitted the accused. It has failed to consider the fact that there was no reason for the survivor to give false evidence against her father and non-denial of sexual assault during cross-examination," the bench further noted .
On February 3, 2017, the trial court at Belagavi had acquitted the accused father, holding that evidence of the survivor, her maternal grandmother (the complainant) and other witnesses including medical evidence was not trustworthy. Aggrieved by the acquittal, the state government appealed against it.
It contended that the prosecution has placed sufficient material, but the trial court ignored the same. The state argued that the victim has clearly supported the case of the prosecution and her evidence is in consonance with the allegations made in the complaint as well as statement under Section 164(5) of CrPC, but the special judge, on assumptions and presumptions, ignored the same.
Te accused claimed that his daughter was a tutored witness, considering the animosity between him and the complainant (maternal grandmother) as admitted by the survivor. He had argued that her evidence was not trustworthy.
(The victim's identity has not been revealed to protect her privacy as per Supreme Court directives on cases related to sexual assault)