karnataka: Karnataka CM Basavraj Bommai asks Centre not to approve 'illegal' water projects of other states | Bengaluru News – Times of India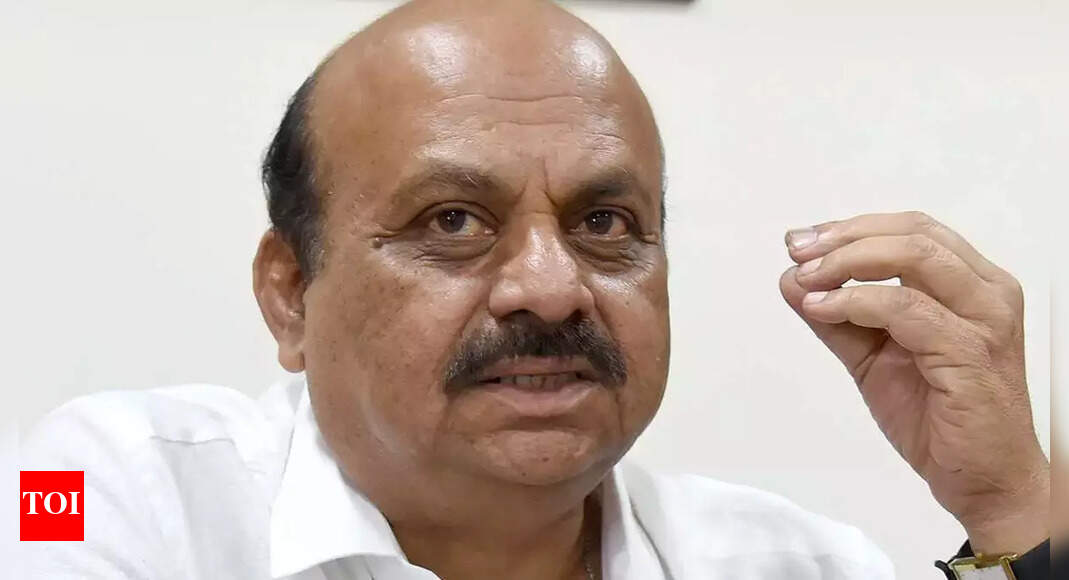 BENGALURU: Chief minister Basavaraj Bommai raised Karnataka's concerns over irrigation projects taken up "illegally" — allegedly by Tamil Nadu, Andhra Pradesh and Telangana — at the 29th meeting of the Southern Zonal Council on Sunday.
Listing out the contentious projects in the presence of Union cooperation minister Amit Shah, he appealed to the Centre not to approve them.
"Tamil Nadu is going ahead with the Cauvery-Vaigai-Gundar link project, which is inadmissible in law. The Karnataka government, in a letter dated February 17, urged the Centre not to approve the proposal. We reiterate our stand that no statutory clearances should be given to projects planned in violation of water tribunal awards," he said.
He asserted Karnataka's rightful share in Cauvery, Krishna and Pennar basins as the state has already communicated to the National Water Agency about the Godavari-Cauvery link project on July 26, 2019.
The CM also mentioned the Rajiv Gandhi Sangama Banda barrage proposed by Telangana and the Gundrevula project undertaken by Andhra Pradesh across Tungabhadra river, and highlighted their "illegitimate" status. "No projects in Telangana or Andhra Pradesh in Krishna water are permissible if they are not part of allocation," Bommai pointed out.
Earlier, delivering his speech at the first meeting of southern state chief ministers, held in Tirupati, Bommai said a strong foundation for nation-building needs the Centre and states resolving long-pending issues through cooperation.
"Southern states are among high performers in almost all sectors. However, some regions have remained backward, like erstwhile Hyderabad-Karnataka. The Prime Minister has directed us to follow the 'aspirational districts' model for developing backward taluks. My government is taking steps in this regard," he said.
The CM requested Shah to speed up the inter-state reciprocal transport agreement between Karnataka and the states of Tamil Nadu, Andhra Pradesh, Telangana and Puducherry.