Karnataka: Jumbo found dead in Bannerghatta | Bengaluru News – Times of India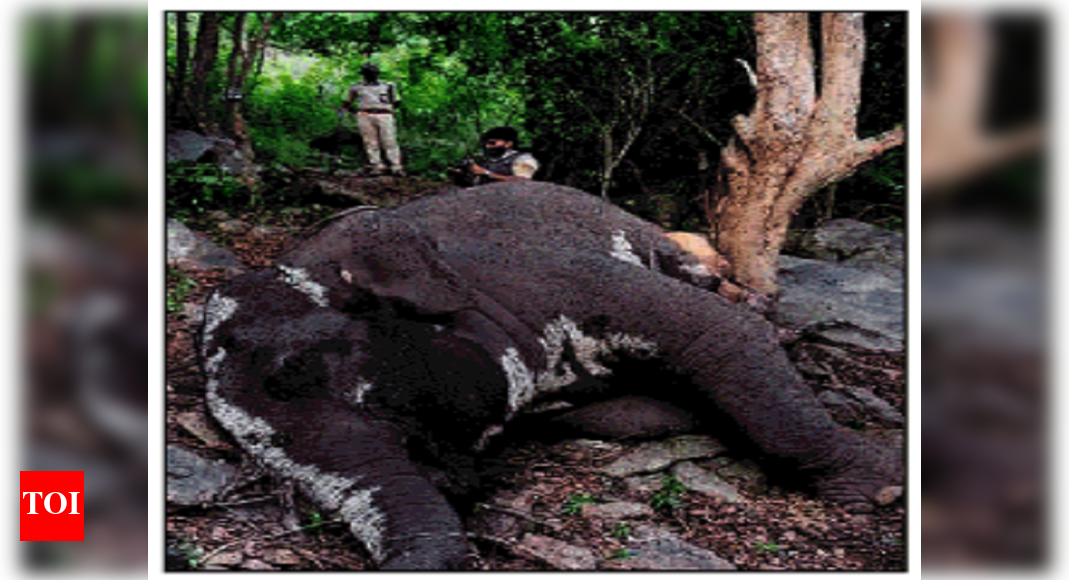 BENGALURU: A female elephant, aged around 40, was found dead inside Bannerghatta National Park a few days ago. Forest authorities have declared it as an accidental death.
They said the elephant had slipped and fallen from a hillock and a tree branch had pierced its body.
A postmortem was conducted on the spot and the carcass was buried in the forest. Sources in the forest department said news of the dead elephant reached officials on Tuesday through some local trackers who spotted the carcass in Ragihalli forest area.
"A team, including a veterinarian, rushed to the spot that was nearly eight kilometres inside the forest from Bannerghatta zoo. They located the dead elephant on the foot of Ragihalli hillock. It looked like the elephant had slipped and fallen," said a senior forest officer.
Preliminary probe by forest rangers and the house veterinarian established that the elephant had fallen from the hill onto a few trees and a sharp branch had pierced its lower dorsal causing death.
No foul play suspected: Officer
"We suspect the accident took place sometime in the middle of last week and the body is slightly decomposed. The injury mark is visible. A postmortem was carried and the cause of death determined. We suspect no foul play in the animal's death, and it is definitely not a case of poaching," the officer added. The forest team returned to base late on Tuesday evening after burying the elephant.