Karnataka: How govt school teachers conduct online classes for tribal children | Mysuru News – Times of India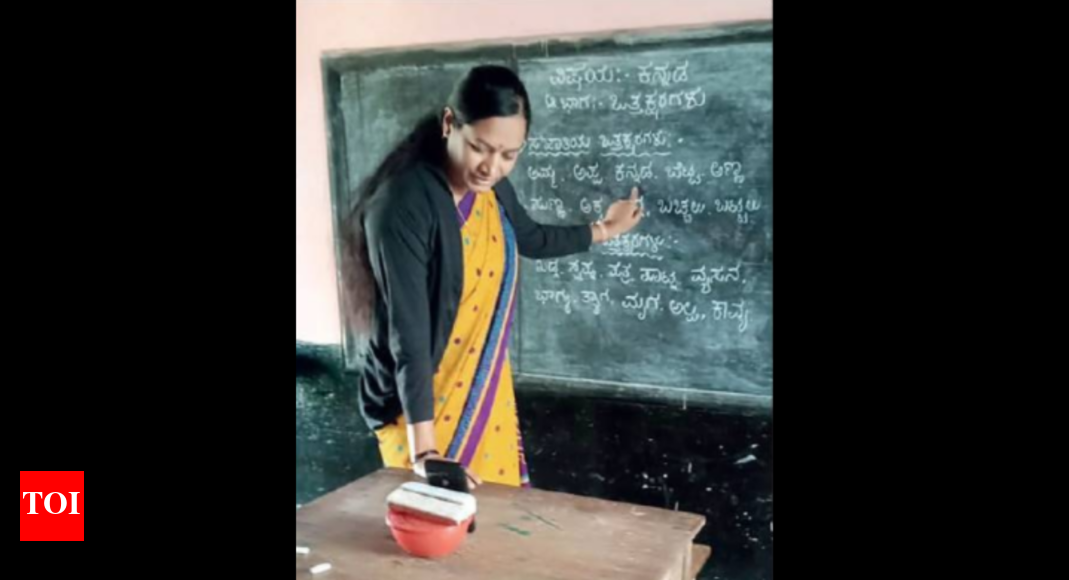 MYSURU: Teachers at eight government schools in Gundlupet, Chamarajanagar district, have volunteered to launch online classes for children from poor families and tribal communities. As the schools don't have smart classrooms or full-fledged videoconferencing facilities, teachers stand in front of the blackboard and switch on commonly available apps such as Google Meet on their mobile phones.
Nirmala R, who teaches Kannada and science at Government Higher Primary School in Doddahundi, has been holding classes in this manner since the first week of July.
"I helped students download the Google app on their parents' phones. I conduct classes between 11am and 1pm as this is a convenient time slot for students," she said. "Most of my students are from poor families engaged in farming. Parents return from the field by 11am and give their phones to children. The sessions have become quite popular."
Nagendra CS, a teacher at Government Higher Primary School in Gopalapura, and Naveen Kumar PM, from Devarahalli Government School, also began conducting classes this month. "The main challenge was that students don't have computers or high-end phones in their homes. We use WhatsApp to send worksheets and do evaluations. We stay in touch with all students through phone and keep them motivated about learning," Nagendra said.
Naveen, who teaches English, said that online classes were a new experience for many students. "The participation has been encouraging. They answer questions we ask during the sessions and interact," he said.
Gundlupet block education officer SC Shivamurthy, who supports the teachers in their efforts, said that students were adapting to alternative forms of learning, including the Chandana channel.