Karnataka: Higher education relies on other departments for funds | Bengaluru News – Times of India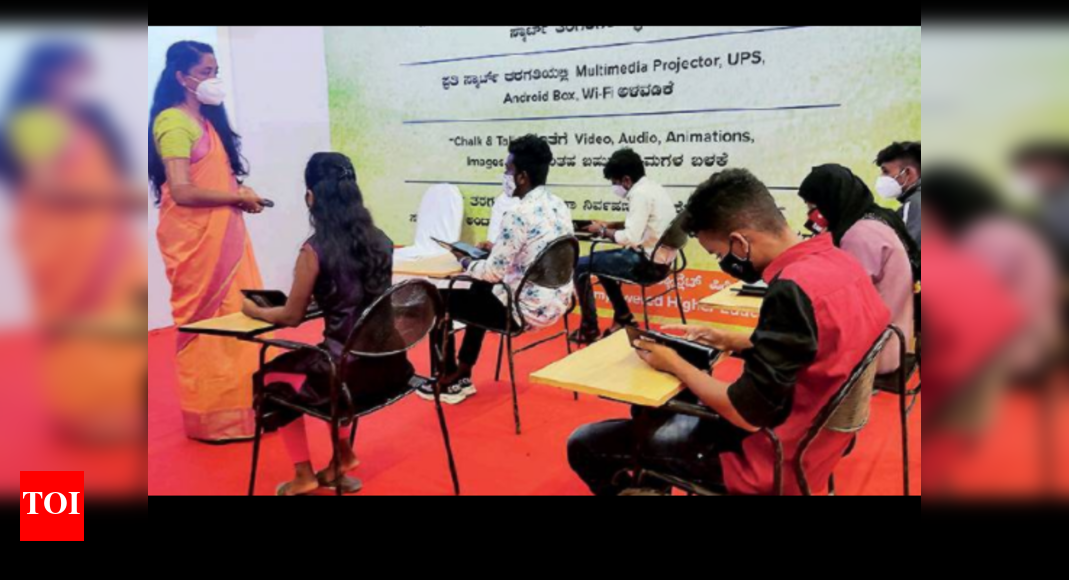 BENGALURU: The higher education department, whose budget has not changed for three years despite increasing requirements, is forced to borrow funds from other government divisions to run or launch its programmes.
For instance, the scheme of distributing 1.6 lakh tablets to students, as part of the digital education push, was executed with the help of funds from the social welfare and backward classes departments.
Over the past three years, 2018-19, 2019-20 and 2020-21, the government announced a total allocation of Rs 280 crore for the higher education department. "We have actually received only one-third of this allocation to run the show," claimed a senior department official. Effectively, the amount released to the department is Rs 93 crore.
Successive governments have failed to provide adequate support to the department, whose budget level remained stagnant even during the years preceding 2018-19. With the pandemic stretching the state's finances, it is unlikely that things will improve dramatically for the department anytime soon.
The state government must mandatorily set aside 24.1 per cent of the budget towards the SC/ST communities. This is one reason the higher education department tends to depend on the welfare departments for funds.
"What we have been targeting is using small money from various sources to tide over our constraints and bring in big reforms," said deputy chief minister CN Ashwath Narayan, who oversees higher education.
He added that the government was using technological solutions such as smart classrooms, learning management systems and tablets to provide quality education to students. According to another official, 2,500 smart classrooms were set up using Rs 27 crore from the Karnataka Examinations Authority. About Rs 4 crore was utilised to create a learning management system. "For net connections at government colleges, we are urging internet service providers to help us out through their CSR initiatives," the official said.
The department also faces staff shortages. To manage the situation, it is asking staff from technical colleges to teach some technical material to students of pure sciences, commerce and humanities courses. At the same time, teachers from pure graduation streams are being asked to cover language and social science in engineering colleges.