Karnataka has second highest number of ventilators in India: Study | Bengaluru News – Times of India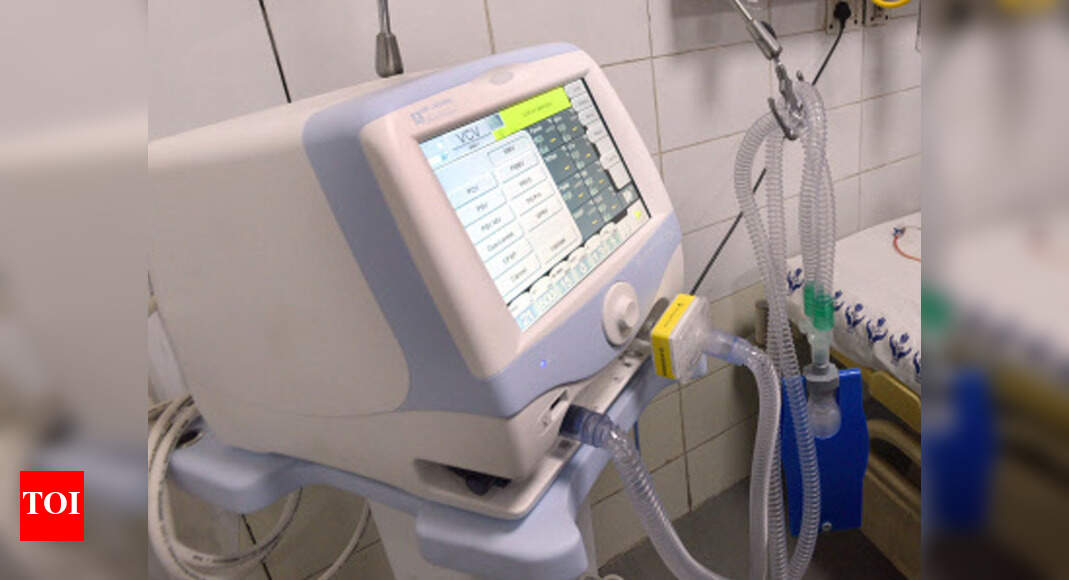 BENGALURU: Karnataka has the highest number of ventilators in south India and the second highest in the country, according to estimates compiled by the New Delhi-based Center For Disease Dynamics, Economics & Policy (CDDEP).
Karnataka has 6,553 ventilators and 4,810 of these or 73% are in the private health sector. The only state ahead with the largest number of ventilators in the country is Uttar Pradesh, at 7,035. Maharashtra has 5,793 ventilators in all, and 4,507 are in private hospitals.
The CDDEP, a public health research organisation, is based in Washington DC and New Delhi. The estimates, compiled in April as part of a study in association with Princeton University, put the total number of ventilators in the country at 47,481.
Of these, 17,850 (38%) are in government health facilities.
Pankaj Kumar Pandey, commissioner of the state's health and family welfare department, said, "The data could be true of Karnataka. But I doubt if this data is reliable for other states. In states like Maharashtra, there are more private hospitals and the number of ventilators could be more".
'Number of
ventilators in Karnataka
could be higher'
Besides, the estimates put the number of ventilators in the nation's capital at just 981. "The data may not be accurate as there seems to be under-reporting in case of some states. Data compilation of critical service medical infrastructure was ignored so far and has got impetus following Covid-19 situation," said an emergency medicine specialist from Bengaluru.
Dr R Ravindra, president of Private Hospitals and Nursing Homes Association, said the number of ventilators in Karnataka could be higher due to the presence of private medical colleges. ''There are more than 40 private medical colleges in Karnataka, each of which has no less than 40-50 ventilators," he said.