Karnataka has 10,000 vaccinators, 30,000 sites, claims Basavaraj Bommai | Bengaluru News – Times of India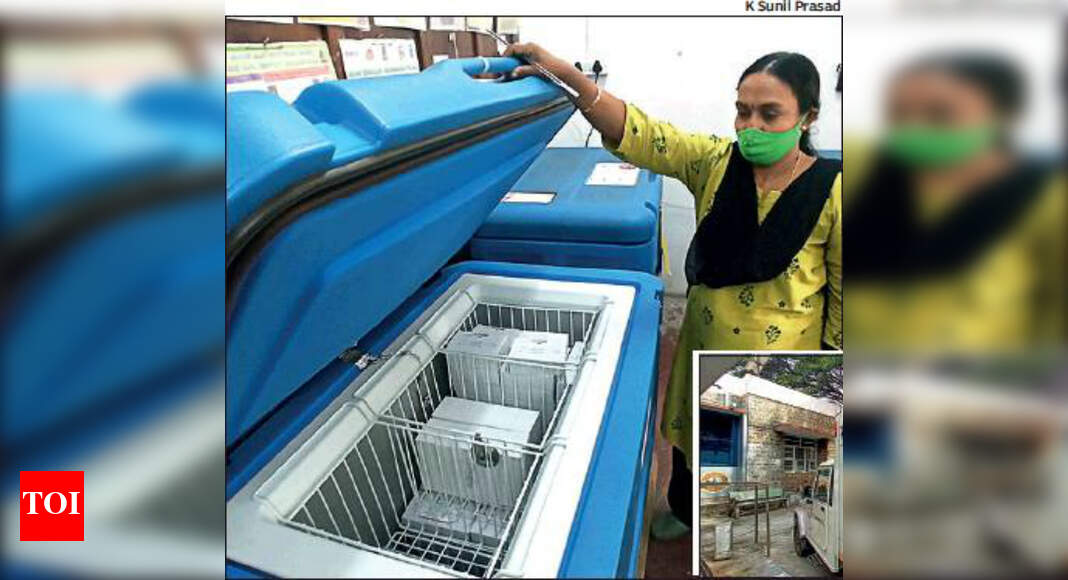 BENGALURU: The state government is set to deliver, distribute and store Covid-19 vaccine when it's available, home minister Basavaraj Bommai said.
After Prime Minister Narendra Modi's video conference with chief ministers, including BS Yediyurappa, on Tuesday to chalk out strategy, Bommai said a state-level steering committee headed by Yediyurappa will be formed to monitor the drive to vaccinate the state's 6.5 crore population.
Health and medical education minister K Sudhakar said the government has identified 29,451 vaccination sites and 10,008 vaccinators as per the Universal Immunisation Programme norms. The state has 10 walk-in coolers and 4 walkin freezers. "The Centre will supply three walk-in coolers and two walk-in freezers for which civil work has been initiated," he said.
The vaccine will be distributed on priority to Corona warriors, citizens over 50 years and those with comorbidities.
"Modi said arrangements for vaccination centres will be like preparations at the booth level for elections. These centres should be formed and workers trained for it," Bommai said.
A digital platform will be developed to collate inoculation data, as people who are vaccinated might require two or three doses to achieve resistance to the virus, he said.
Karnataka has 2,855 cold chain points for vaccine storage and distribution. "With a view to have a better supply chain network and distribution in a timely manner, three new regional vaccine stores – Bengaluru Urban, Shivamogga and Ballari — have been proposed. These Regional Vaccine Stores will require additional walk-in coolers and walkin freezers," Sudhakar said.
Healthcare workers' data has already been compiled for all government facilities and 80% of private health facilities have shared their data. Compilation of data for the remaining private facilities may be completed in a week, he added.
Cold storage facilities under the animal husbandry department are also being readied. Spare cold storage facilities available with private hospitals, especially hospital chains, is also being assessed.
Sudhakar said people should be wary of the disease and take adequate precautions as the battle should continue till the vaccine is easily available for the common man.
Four to six weeks: BSY
Later on Tuesday, Yediyurappa said Modi indicated that the vaccine is likely to be ready within 4-6 weeks' time. "We were told to make necessary arrangements to store and distribute it when available," he said in Mysuru.