Karnataka govt to adopt PPP model for gaushalas | Bengaluru News – Times of India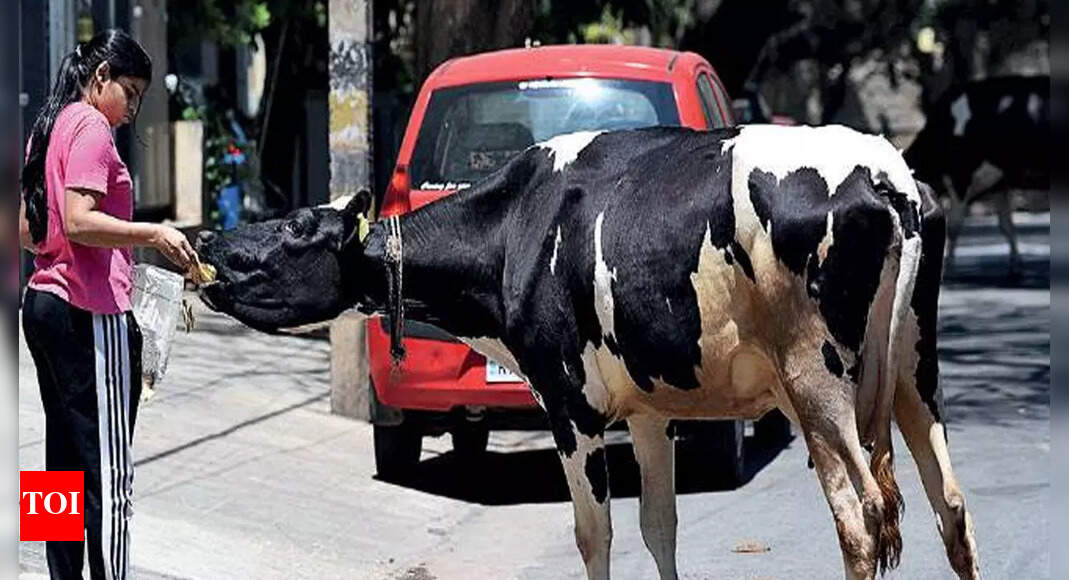 BENGALURU: The state government is considering the model of public-public partnership to operate gaushalas, or cattle shelters, being planned in every district. This will help it cope with staff shortages and ease the administrative burden.
TOI had earlier reported that funds were being allocated for the construction of state-run facilities to house cattle abandoned by struggling farmers or rescued from alleged smugglers. The plans follow the implementation of a stringent anti-cattle slaughter law.
"Our intention is to minimise the concerns of staff shortage in the department by outsourcing shelters to private parties on a contract or BOOT basis," said animal husbandry and veterinary sciences director Dr Manjunath S Palegar. BOOT stands for build, own, operate and transfer.
According to Palegar, the proposal is that the government will identify the location where gaushala will be constructed and task an interested private entity with looking after the animals and maintaining the place. "The district administration will oversee the entire operation, while the private player will run it on behalf of the state," he said.
A government official said that space had been identified in 22 districts and locations were being scouted in the remaining.
If the local administration cannot find space to open a new gaushala, it can partner with private organisations already running shelters and operate a separate section for rescued animals. There are 190 private gaushalas in the state.
"As per the government order, we have allocated Rs 25 lakh each for the planned gaushalas. But if any district administration wants to use the services of a private organisation running a cattle shelter, then the same can be released to it," Palegar said.
The government has reportedly released the funds to districts and kept aside an additional Rs 25 lakh each as the second instalment. "If a district exhausts its allocation, another Rs 25 lakh can be provided on the deputy commissioner's request," said another animal husbandry department official.