Karnataka govt picked up tab of treating 1.2 lakh Covid-19 patients | Bengaluru News – Times of India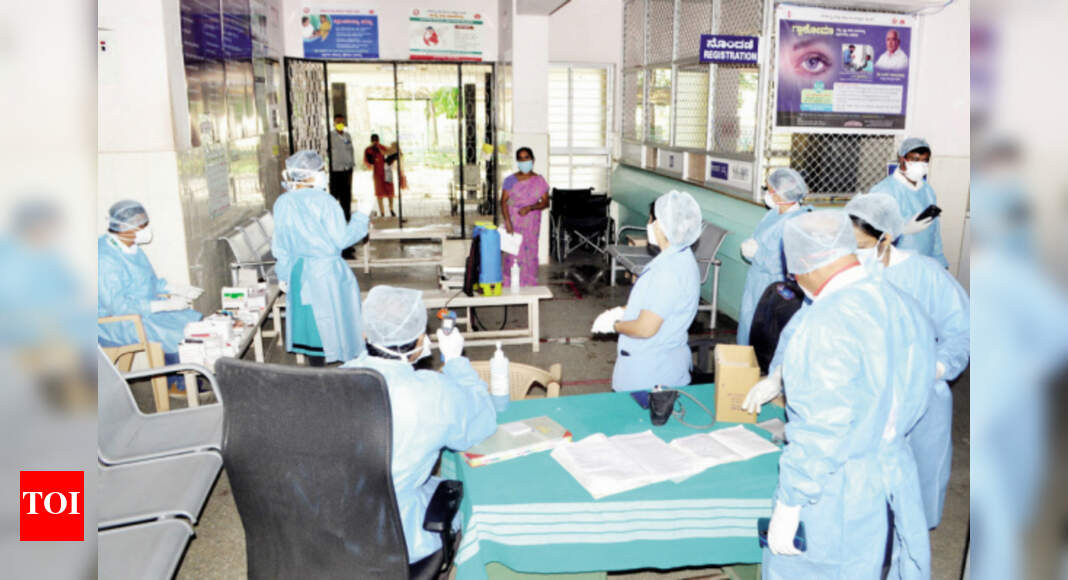 BENGALURU: The Karnataka government has borne the treatment cost of close to 1.2 lakh Covid-19 patients in government and private hospitals, as per the pre-authorisation issued by government agencies till Monday.
According to Jawaid Akhtar, additional chief secretary, health and family welfare department, Karnataka is, perhaps, the only state in the country that's providing free Covid treatment for government-referred patients in private and government hospitals, irrespective of the financial status of the patient.
"We took a stand in June to treat patients free of cost in private and government hospitals to whoever tests positive for Covid-19 and wants to come under the government quota. We did not consider whether they came from Karnataka or other states. We wanted to ensure treatment is given to all because of the unprecedented pandemic," said Akhtar.
The estimated cost of treating 1.2 lakh patients is close to Rs 599 crore. "The value is based on the pre-authorisation at notified cost. It may not be the final amount as the pre-authorisation could be cancelled in some of the cases," he added.
Arogya trust got claims for treatment of 1 lakh cases so far
The Karnataka government's Suvarna Arogya Suraksha Trust, a wing of the health and family welfare department, has so far received claims for treatment of nearly 1 lakh cases amounting to Rs 380 crore. "We have paid Rs 190 crore of this amount so far. The rest will be reimbursed after scrutiny," said Akhtar.
While the entire cost will not be covered by the cobranded health scheme Ayushman-Bharat Arogya Karnataka (AB-ArK) scheme, the state government is ready to bear the rest of the burden.
"There are 16,113 packages under AB-ArK scheme. If a patient is from a BPL family and has undergone any treatment in hospital which falls under AB-ArK scheme, then the reimbursement will be claimed from the central government. For the rest, the state government pays," he said.
The state government has now prioritised its hospitals over private hospitals for Covid treatment following a decline in the number of Covid cases. As per the new regulation, patients will be referred to private hospitals only if beds in government hospitals are 90% full and if the patient's condition warrants specific care available only in private hospitals.