Karnataka government moots six new labs to study virus | Bengaluru News – Times of India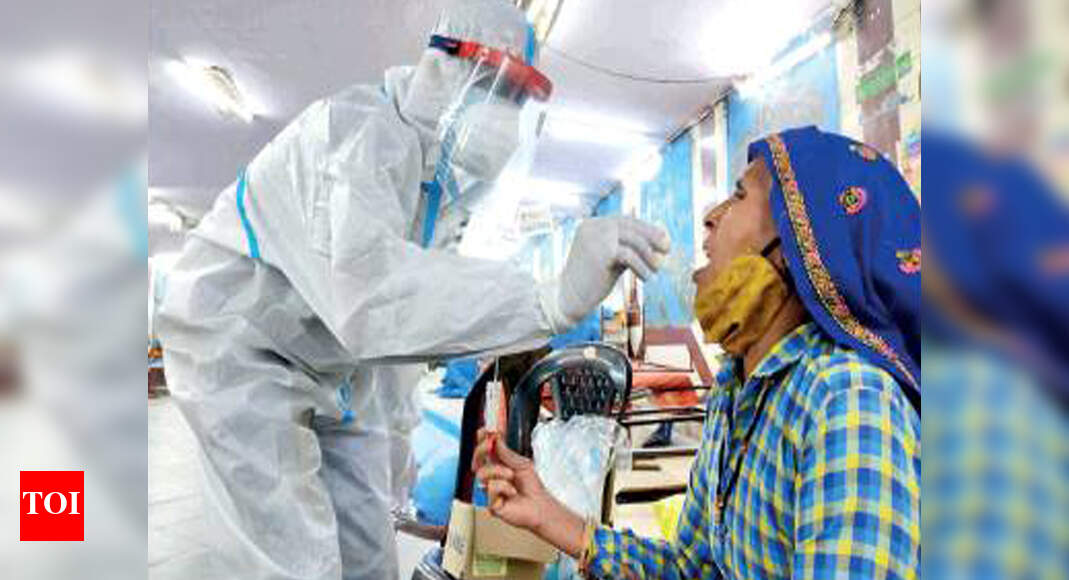 BENGALURU: While the Karnataka government is steaming ahead with plans to set up six new genomic sequencing laboratories in the wake of concerns that Delta Plus and other mutated variants of the novel coronavirus could cause fresh waves of Covid-19 infections, experts have sought to allay fears, saying the variant is not as deadly as being portrayed.
The Karnataka government believes genomic sequencing is important especially after the Centre recently declared Delta Plus as a "variant of concern". While 40 people have been infected with the variant across the country, two cases have been reported in Karnataka — one in Mysuru reportedly detected on June 2, and the other in Bengaluru found on Wednesday.
However, top virologists have played down fears that the variant would be deadly and that it could cause a new wave of infections. They point out that it is not a new variant altogether, but a slightly changed version of Delta, the variant that caused the deadly second wave.
Noted virologist Dr Gagandeep Kang said: "There currently is no clinical or laboratory evidence to support the theory that the Delta Plus variant is any more transmissible or capable of immune escape than the Delta variant. I think rather than scaremongering, what is most important and should be done urgently is genomic sequencing in more places to track all variants. Authorities must collect as much clinical information as possible on people infected with these strains."
Pointing out that the World Health Organisation (WHO) has not declared Delta Plus as a 'variant of concern' since it belongs to the same lineage as Delta, reputed virologist Dr T Jacob John said Delta Plus does not merit to be categorised as an individual variant.
"So far, no Covid patient has been reinfected with Delta Plus after recovering from an infection caused by the Delta variant," Dr John said. "That means Delta Plus is not capable of creating a new wave of infection. It is only an extended form of Delta. And the good news is that vaccines available at present are effective against all these variants."
Genomic sequencing is the process of detecting variants of a virus by determining the DNA sequence of a genome (genetic material present in the swab sample). Karnataka at present has two genomic sequencing labs — one at Nimhans and the other at National Centre for Biological Sciences (NCBS), both in Bengaluru.
The government plans to add six more to the list, given the growing demand to monitor the behavior of the virus.
"Apart from general testing and tracing, ensuring adequate facilities to conduct genomic sequencing has become the most important part of health infrastructure preparedness in the given situation," health minister K Sudhakar said. "Karnataka will take the lead on this by setting up new laboratories."
Sudhakar said two laboratories — one at Indian Institute of Science and the other in Jawaharlal Nehru Centre for Advanced Scientific Research (JNCASR) — will be functional shortly, while plans are afoot to launch the other labs subsequently. Four labs will be set up in different medical colleges under the aegis of the medical education department and two will be at select district hospitals.
Can't take chances':
While noting that there is no data to prove the Delta Plus variant is more infectious or can cause severe Covid-19, Dr V Ravi, nodal officer for genomic confirmation in Karnataka, stressed the need for aggressive genomic sequencing. "We cannot take chances," Dr Ravi, who heads Karnataka state genomic sequencing committee, said. "Widespread genomic sequencing should be taken up. Alongside, contact tracing and testing to determine new variants should be ramped up. The proposed new labs will help achieve this."