Karnataka: Google corrects Maps after Kannada Development Authority nudge | Bengaluru News – Times of India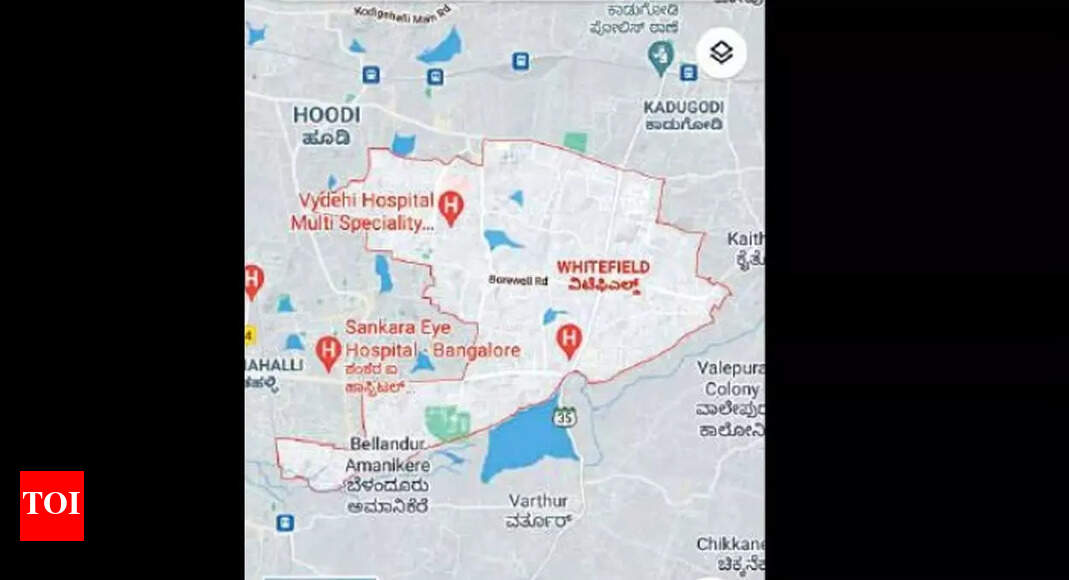 By-
S Bhuvaneshwari
BENGALURU: Kannada Development Authority (KDA) chairman TS Nagabharana has written to Google India, Bengaluru, asking the technology major to correct the wrongly spelt names of cities, towns and villages of Karnataka in Kannada on its Google Maps application and web-mapping platform.
The authority said it has noticed names of several cities, towns and villages of Karnataka wrongly spelt on Google Maps and that they need to be rectified. KDA has also offered Google assistance in this regard.
Nowadays, Google Maps has been effectively helping everyone, including tourists, and there is a danger that people will continue to use the misspelt names of places, assuming they are correct and that might become the norm, KDA officials said.
"On August 21, we wrote to Google to correct the names of places in Karnataka and are waiting for their response," Nagabharana said, adding: "Whenever we ask them about such mistakes, they cite some technical issues."
Nagabharana also expressed dissatisfaction over the fact that no contact number of Google India was available except their address.
He cited several examples of wrongly spelt names on Google Maps: Whitefield becoming Whittyfyeld, Ripponpete as Ripponpeta, Harnahalli as Hanahalli, Tumakuru as Tumakura, Kuppalli as Kuppali, Honnali as Honnalli, Saundatti Yellamma as Soundatti Yellamma and Gurmitkal as Gumatkal.
According to Nagabharana, Mangaluru is still written Mangalore in English on Google Maps. Nagabharana said he has also enclosed a list of the misspelt names with the letter and added that just terming every mistake a 'technical issue' is not correct. He said they should appoint somebody to look into such mistakes, or take the help of some organisation.
"They may also claim that the mistakes occur as open sources contribute to it, but when they use content from open sources, it is their responsibility to correct the mistakes," he added.