Karnataka: Gauribidanur rail passengers block Basava Express | Bengaluru News – Times of India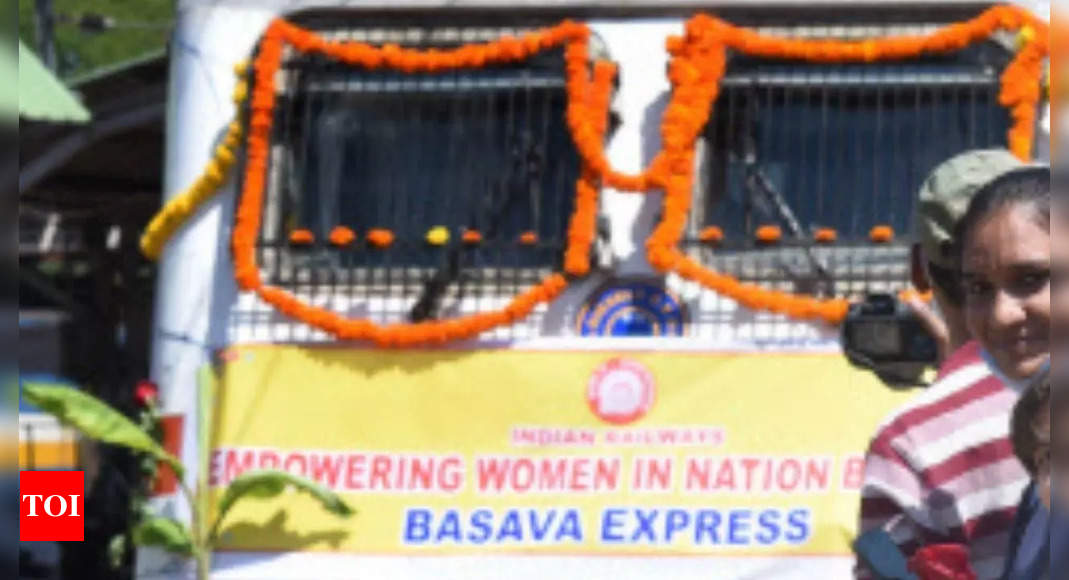 BENGALURU: Gauribidanur rail passengers, angry over the cancellation of KSR Bengaluru City-Hindupur Memu services, blocked the Bagalkot-Mysuru Basava Express on Monday morning.
The train was delayed by 55 minutes because of the protest.
South Western Railway officials said only Basava Express was delayed between 7.50am to 8.45am at Gauribidanur.
Nirmal Kumar, who was on the Basava Express from Mantralayam Road to Yeshwantpur, said, "Around 200 people blocked the train. Most of them were daily-wage workers travelling from Gauribidanur to Yelahanka or Majestic. But SWR has now cancelled their Memu services and are also not allowing them to travel in unreserved coaches on other trains. Passengers had already given a petition to the SWR officials on this issue 20 days ago, but there was no response from them. This has led to the protest."
SWR chief public relations officer Aneesh Hegde said, "There were two Memu services which were temporarily cancelled in connection with yard works at Devarapalli and Hindupur with regard to doubling work."
He said, "We are examining augmenting of general/unreserved coaches on the trains running in the section to avoid inconvenience until the yard work at Hindupur is completed."
Hegde added, "The deadline for the doubling work between Yelahanka-Penukonda is December 2021. Phase 1 Devarapalli to Hindupur non-interlocked work in the yard is now going on. This section will be commissioned by November 2021-end."
"After the work, Hindupur will get one additional line (track) which will be the fifth track, wider platform (25m) and a wider FoB (foot over bridge) with a second entry also. We are working to enhance facilities for passengers," Hegde said.