Karnataka: Gadget accessibility is key in new learning road map | Bengaluru News – Times of India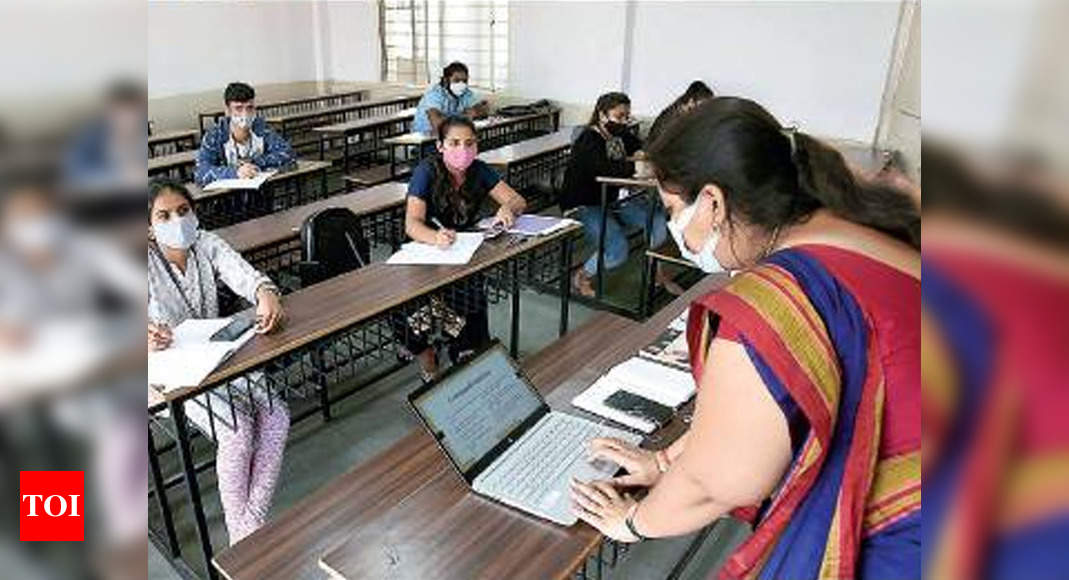 BENGALURU: With regular on-campus classes unlikely to resume anytime soon due to the pandemic, the education department has chalked out a plan to tutor children through various means depending on gadgets such as smartphones, laptops and tablets available with them. The new academic year is scheduled to begin on July 1.
Dropping last years' plans — where teachers met with students outside schools (Vidyagama-1) and when they began meeting inside schools (Vidyagama-2), the department has asked teachers to be in continuous touch with students through worksheets or gadgets, if available, and meet them or their parents twice a week in school to distribute worksheets and discuss their progress.
The department of public instruction has issued detailed guidelines on how to conduct alternative learning for students of classes 1-10 in the upcoming academic year. The plans are based on various gadgets students have access to.
The department has asked school managements to use the time between June 15 and 30 to prepare the ground, with help from school alumni, public representatives, School Development Monitoring Committees, teachers and volunteers, for the new learning process.
Teachers must be familiar with gadgets and technology available with all parents of students between classes 1 and 10. While similar data was collected last year, the department has asked schools to ensure it is up to date.
Schools must collect details on educational qualification of parents so that in case no parental help is available to tutor children, appropriate volunteers near residences of students can be identified.
The department has emphasized the need to maintain continuous and extensive evaluation and profiles of every student. Teachers have been asked to advise parents to support children in whichever way they can.