Karnataka: Friends build eco-friendly hut that can work as quarantine facility | Mangaluru News – Times of India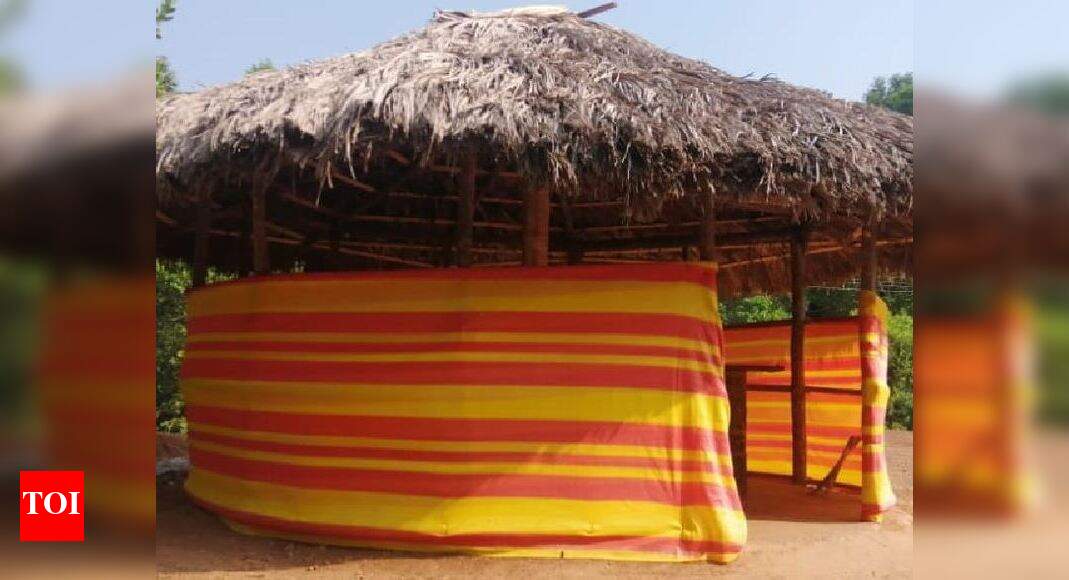 The 'quarantine hut' has been built using bamboo and areca leaves.
MANGALURU: The fear of being ostracised due to the social stigma attached to the Coronavirus infection has left many returnees especially from Gulf and high-risk cities like Mumbai worried.
Denim Guys Friends Circle, a group of 22 members from Kadengodlu in Peruvai village of Bantwal taluk have built an eco-friendly hut – a resort-like stay for returnees. The hut is a quarantine facility for those who are not welcomed into the family despite completing the government prescribed institutional quarantine.
Jayaprakash D'Souza, president, Denim Guys, said, "This facility is only for returnees from our village and people known to us. We used this lockdown period to build a hut with a scenic view and has very few houses around it. The club members realised that at least four people from the village are expected to arrive from Dubai and 10 from Mumbai. They wanted to do something so that they feel good on returning home."
"We have seen several cases in which despite completing the institutional quarantine, many families are not happy welcoming Gulf and Mumbai returnees back home. Even those returning are worried about the local villagers' safety. If need be, we will also arrange for home cooked food for those who stay in the hut," he said.
This is an initiative to instil confidence among returnees that they need not worry about a place to stay. Panchayat officials have also inspected the hut.
"We are providing basic facilities, so that those returning back home do not feel left out or depressed. The hut is built using bamboo and areca leaves. It has electricity and water supply and the furniture includes a bamboo cot. The team has spent a week building it using locally available resources," said D'Souza.
The friends circle has already approached a family from the village who have arrived from Mumbai and are under institutional quarantine. The Covid test reports of the four-member family that includes an infant and a 10-year-old child is negative.