Karnataka: Free stationery shop delights children in Raichur district | Bengaluru News – Times of India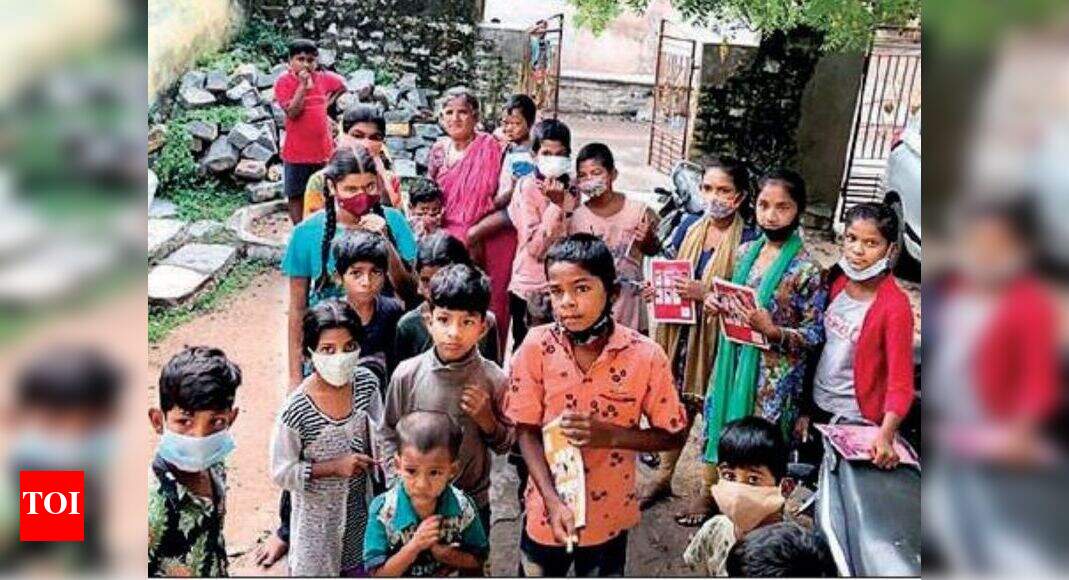 RAICHUR: Moved by the plight of poor parents who struggled to buy basic stationery items for their children, an engineer working for a multinational set up a shop offering free supplies in Gajgarpet, Raichur district, last month. The makeshift store has become a little paradise for local kids.
Rangarao Desai works at Bosch, Bengaluru, and recently returned from Brazil. He has been logging in from his home in Raichur. Under the banner of 'Sri Raghavendra Akshara Yagna', Desai provides books, pens, pencils, crayons, sharpeners, erasers and geometry boxes free of cost to any child that walks into the store.
Desai is part of 'Rang De' organisation, which is associated with 'V4U' team that supplied food to Covid-19 patients and their families in Raichur district. He spends Rs 6,000 to Rs 8,000 each month to buy materials for the shop.
"Around 50 kids visit it daily and take what they need. I display a limited number of each item. For instance, I stock only 40 books every day to ensure even distribution among all children who need them. Because of the pandemic, many parents are not as financially secure as they were earlier," he said.
He said that while trying to help Covid-19 patients, he realised the need to support children struggling to continue their education. "Many were unable to study because of financial constraints. Little help from our side can encourage them," Desai added.
After consultations, Desai prepared a list of all the stationery items children need and started buying them in bulk. He cleaned his shed, redecorated it with cartoons and set up the free shop inside. "My friends and colleagues are supporting me in this venture now. They have been sending geometry boxes, books, pens and other things, he said.