Karnataka: Four fishermen reported missing off Koderi breakwater | Mangaluru News – Times of India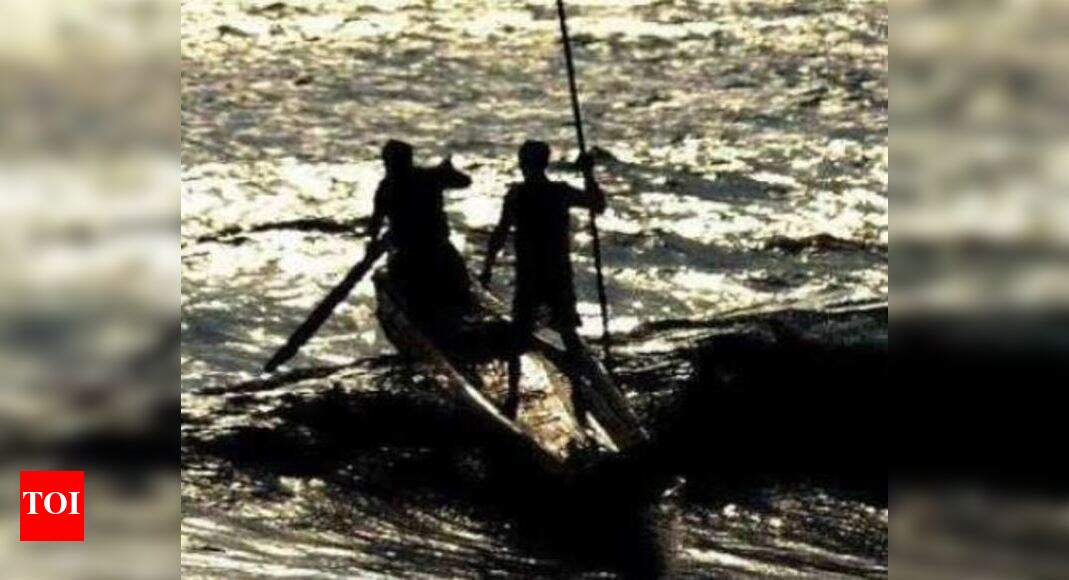 UDUPI: Four fishermen in a group of 11 who had set out for fishing are reported missing after their country boat Sagara Shri crashed into the breakwater at the mouth of Koderi fishing jetty in Byndoor taluk on Sunday. The remaining fishermen made it back to the shore even as Coastal Security Police mounted a search and rescue operation amidst heavy swell caused by rains lashing the region. The fishermen had sailed out from nearby Uppunda.
R Chethan, superintendent of police, Coastal Security Police told TOI that the fishermen were apparently not able to control the boat with heavy gusts of wind buffeting it and it crashed into the breakwater throwing the fishermen into the sea. While the locals initiated the search and rescue, personnel of CSP from jurisdictional Gangolli CSP station headed by PI Sandeep G S rushed to the spot and coordinated rescue efforts with the locals.
Sandeep said the four missing fishermen have been identified as Nagraj Kharvi, Manjunath Kharvi, Laxman Kharvi and Shekar Kharvi. Noting that the boat suffered extensive damage due to impact, Sandeep said there was no visible trace of these fishermen and are presumed missing. The fishermen headed towards the jetty as they were not able to come ashore due to the strong waves, Sandeep said, adding search operations will resume on Monday.