Karnataka: Former minister Janardhana Reddy planning a comeback | Bengaluru News – Times of India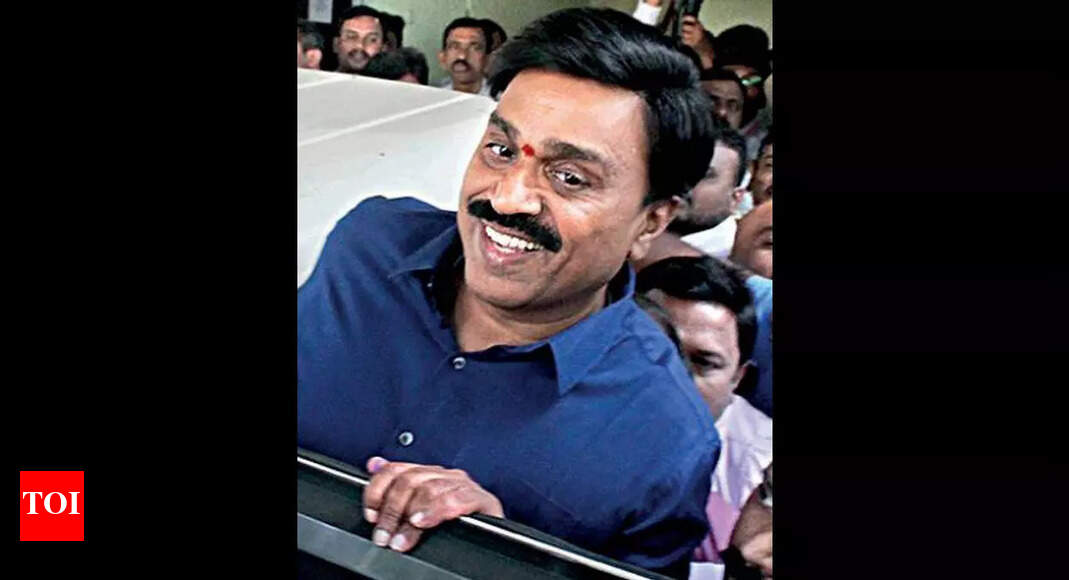 BENGALURU: Former minister and mining baron G Janardhana Reddy, recently allowed to stay in hometown Ballari following a Supreme Court order, is reportedly eyeing a political comeback with help from confidant B Sriramulu.
"His return has enthused his supporters and me; together, we can do wonders," said transport and ST welfare minister Sriramulu.
The Sriramul-Janardhana Reddy friendship goes beyond caste differences. They both drove BJP candidate Sushma Swaraj around Ballari in the 1999 high-voltage Lok Sabha fight against then Congress president Sonia Gandhi.
The combination helped BJP corner eight of nine seats in Ballari in 2008 and that enabled the party to come to power in the state for the first time. After Reddy was named as an accused in the mining scam, BJP expelled him.
Sriramulu resigned from the party and floated the BSR Congress which contested against BJP in 2013, winning two seats in Ballari, including Sriramulu's when he swept Ballari Rural constituency. The BJP saw Sriramulu's value and reinducted him before the 2014 Lok Sabha elections.
Sriramulu's fortunes have been linked with Janardhana Reddy's but he was not an accused in the Rs 16,500-crore illegal mining case. Sriramulu, who emerged as the face of the politically significant Valmiki community, migrated from Ballari to Chitradurga where he won the Molakalmuru assembly seat in 2018. He reportedly now plans to contest from Ballari. "We together hope to revive the party in Ballari and surrounding districts," Sriramulu said.
"The BJP's strength waned due to the absence of Sriramulu and Reddy. We want both to return to Ballari politics as they're a winning combination,'' said Janardhana's younger brother and BJP MLA G Somashekhar Reddy.
Janardhana's re-entry into Ballari comes at a time when BJP appears to be losing control there. The Congress recently won the city corporation polls. In the 2018 assembly polls, BJP won only four of ten seats.
Vijayanagara district was carved out of Ballari at the behest of Anand Singh, reportedly to undermine the influence of the Reddy brothers and Sriramulu.
The BJP played down the speculation. "We haven't discussed the Janardhana Reddy issue," said BJP state general secretary and MLC N Ravikumar. And BJP national general secretary CT Ravi said Janardhana Reddy is free to chart his political career. "It's premature to comment whether the party wants him or not," he added.