Karnataka: For one month, this doctor on Covid-19 duty hid her job from her mother | Mangaluru News – Times of India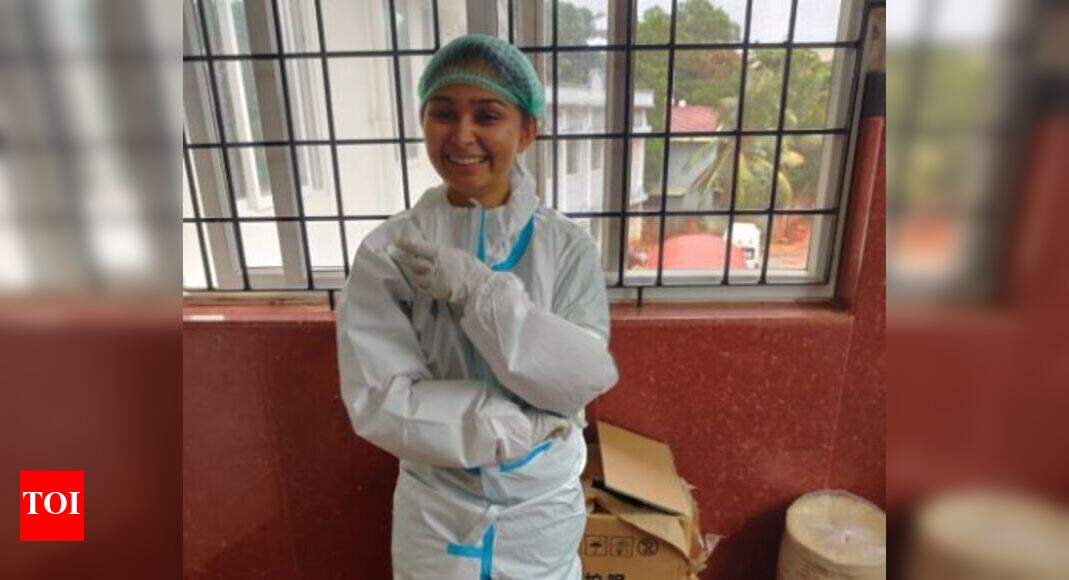 MANGALURU: Dr Mariyam Shabeeha is among those doctors who eagerly signed up for Covid-19 duty. Fresh out of medical college, she was looking for a job when she stumbled upon an advertisement. The 25-year-old has now been working at the district Wenlock Hospital — designated for Covid-19 — since April. But it wasn't until a month ago that her mother came to know about it.
"After I spotted the advertisement calling for Covid doctors, my father called the hospital and I attended the interview the next day. I did not tell my mother that I was going to Wenlock Hospital. Due to the stigma attached to coronavirus and fear of contracting the disease, for a month, I managed to hide it from her," says Mariyam. "Finally, my father broke the news to her and explained about my job in detail. Now, though she is worried about my health, she is also proud of me."
Mariyam's father, Mohammed Ismail, is a businessman while her mother, Zainabi, is a homemaker. The family hails from Puttur. Mariyam graduated from Yenepoya Medical College last year.
"I feel extremely fortunate to serve during the pandemic. The biggest challenge is to deal with patients as they are depressed though most are stable and asymptomatic. Their only question during our rounds is: are my reports negative? Since we meet patients wearing a PPE, they can recognise us only by the way we talk and our mannerisms. I am touched when they ask me to come for rounds everyday. Initially, we had very few patients, but now we have around 90 patients. The 12-hour shift was gradually come down to six hours," she says.
Among Mariyam's colleagues is Dr Muzammil M Mohammed, who was working at a cooperative hospital in Kasaragod after graduating last year. He used to travel to Kerala everyday, but gave up his job after the border was sealed during the lockdown. "I wanted to do something for Covid patients and my eyes fell on an advertisement. I was selected on a contract basis to serve at Wenlock Hospital. Initially, my parents Mohammed and Ramla were worried about my health. It took some time to convince them," he says. "My wife Amina Usman and my father in-law CC Usman have supported me throughout."
Muzammil echoes Mariyam that patients are downcast though they are doing well health-wise. "As per the new protocol, we have to fill a case sheet for each patient and we do this by calling them over the phone. We speak to over 20 patients everyday… One such call I made was to a cabin crew member who was worried about his health and future. It was insightful to listen to his concerns and fears," he said.
The team of Covid doctors at Wenlock include Sanjid Ali, Mahesh Shetty, Safeer Parayi, Shrikanth Sampath, Ineesh Francis, Arun and Devayani.