Karnataka: Extend fee cut for this year too, say parents | Bengaluru News – Times of India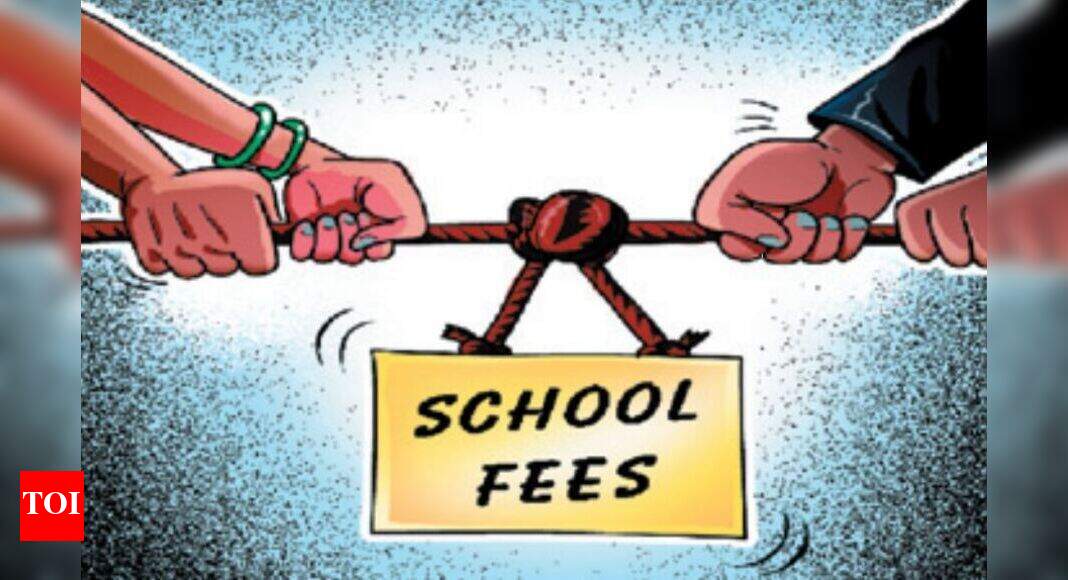 BENGALURU: A parents' association of students in private schools has demanded that the fee reduction that was ordered last year should be extended to this academic year as well.
Submitting a memorandum to chief minister BS Yediyurappa on Monday, the Karnataka State Private School
Parents' Association Coordination Committee has, however, regretted that several schools did not follow the government's diktat last year.
Last year, the government had ordered private schools to collect only 70% of the tuition fee and barred them from collecting fees under any other category. However, private schools approached the high court, which said that the government cannot insist schools adhere to the diktat. The court also said schools must be considerate to parents. The case continues to be sub-judice.
"The pandemic has ravaged several families this year as well. People have lost their jobs and salaries have been cut. The fee cut must be extended this year too. Parents who paid up last year should be allowed not to pay this year and get the fee reimbursed," said BN Yoganand, member of the association.
The association pointed out that many private schools did not adhere to government guidelines on the issue or the court. Children who did not pay full fees were denied entry to online classes, opportunity to write exams, and marks cards. There were instances of students and parents being belittled. Some schools also decided to provide loans at interest for parents.
"Several states like Tamil Nadu and Rajasthan have formed committees to fix fees in private schools. Karnataka should too. Parents and teachers should come together to fix fees of the school," the association said.
However, private schools' associations have made it clear that the diktat from the government to collect only 70% of the tuition fee will be applicable only for the academic year 2021-22.
In a press conference, D Shashi Kumar of Karnataka Association of Primary and Secondary Schools said: "It's very clear from the circular that it was only for the last academic year. Most schools have not raised fees this year. If parents want help, they can approach schools individually. Schools are ready to help if the case is genuine. If the government wants to help, they can pay parents and not burden schools."
The department of public instruction said there has been no decision on fees for this academic year. "We're waiting for the high court to deliver a judgement to last year's imbroglio. We will examine it," said V Anbukumar, commissioner, DPI.