Karnataka: Ex-speaker KR Ramesh Kumar apologises for his 'off the cuff' rape remark | Hubballi News – Times of India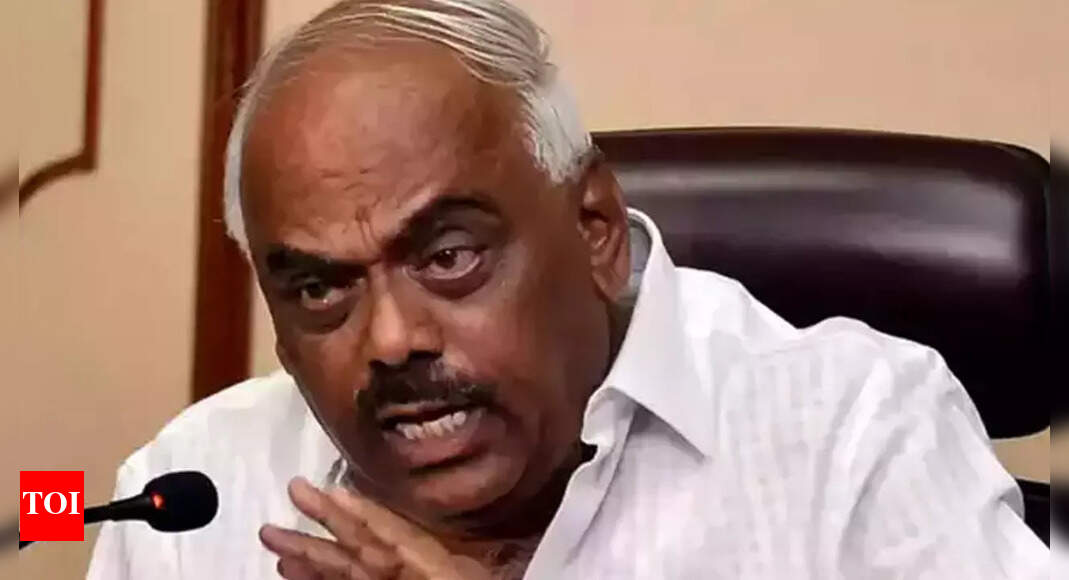 BELAGAVI: Former speaker and senior Congress MLA KR Ramesh Kumar, who had said 'enjoy rape when it is inevitable' in the assembly on Thursday, apologised on Friday for his 'off the cuff remark'.
"If it hurts the sentiments of women, I've no problem apologising. I apologise from the bottom of my heart," Kumar told the assembly. He made the remark during the discussion on rain and flood damage when speaker Visveshwara Hegde Kageri found himself in a fix to wind up the debate and MLAs insisted on extending the debate.
Though women legislators cutting across party lines planned a protest in the well of the House, Kageri did not give them permission. "He has apologised, let's not drag it further," he said urging male members of the House to uphold the dignity of women.
After outrage over his remark, Kumar tweeted: "I would like to express my sincere apologies to everyone for the indifferent and negligent comment… My intention was not to trivialise or make light of the heinous crime, but an off the cuff remark!"
National Commission for Women chairperson Rekha Sharma slammed the statement in her tweet: "It is extremely sad and unfortunate that we still have public representatives who are misogynists and have a horrible mindset towards women."
Delhi-based NGO Society for Securing Justice filed a complaint against Kumar with the governor to take legal action and disqualify him for his remark.
The issue was also raised by Union minister for women and child development Smriti Irani in Parliament. "If you truly believe in the cause of women, first stand here and denounce your legislator's words. Those men who stand in the well today, go back to your political organisation and first bring to justice such a man, then we will see who speaks for women and children in this country," she said.