Karnataka: ED files complaint against former ICICI bank cluster manager | Bengaluru News – Times of India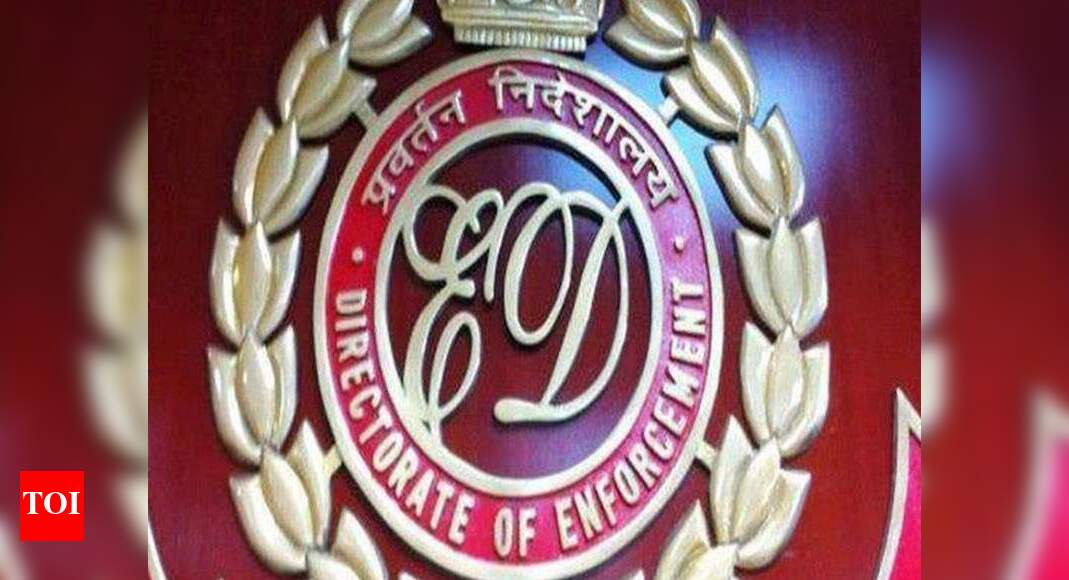 BENGALURU: Directorate of Enforcement (ED) has filed complaint against Vijayasarathi, former , ICICI Bank, Vijayapura and 5 others under the provisions of Prevention of Money Laundering Act, 2002 (PMLA) in a cheating case.
According to ED, Vijayasarathi and his associates have acquired the proceeds of crime by cheating ICICI Bank and layered the same in the form of various movable and immovable properties.
The Prosecution Complaint involves attachment of immovable properties like Duplex House in Bengaluru, Row house and lands in Vijayapura district, lands in Belagavi district and agricultural lands in Udupi district worth Rs. 5.31crores movable properties like cash seizure and bank accounts worth Rs. 6.53 crores and gold and silver jewellery worth Rs. 27 Lakhs respectively being proceeds of crime.
ED initiated a money laundering investigation based on 4 FIRs registered at APMC Police Station, Vijayapura, Karnataka and subsequently the FIRs were transferred to CID, Bengaluru for investigation. On completion of the investigation, CID, Bengaluru filed Charge sheet before the Hon'ble 1st Additional Senior Civil Judge and CJM, Vijayapura for the offences under Sections 120B, 201, 409, 465, 468, 471, 477A read with Section 36 of IPC, 1860. Investigations revealed that Vijayasarathi and Sachin Annappa Patil, employees of the ICICI Bank Vijayapura branch have committed fraud to the extent of Rs. 70.44 crores by using the cancelled cheques, unused cheques, through fraudulent transfers, issuing fake Fixed Deposit receipts, not crediting the cash which was received for credit in the Bank accounts of ICICI Bank, BDCC Bank, Siddeshwara Co-operative Bank, etc along with their associates Renuka Shetty, Sudeep Shetty, Sajjade Peeran Mushrif and Vijayendra.
Investigation conducted under PMLA revealed that Vijayasarathi and others 5 accused persons have committed offence under section 3 of PMLA and punishable under Section 4 of PMLA. Accordingly Prosecution Complaint has been filed against them before the Special Court for PMLA, Mangaluru with a prayer for awarding punishment to the accused and confiscation of attached assets totalling to Rs.12.11 crores, said ED spokesperson.