karnataka: Despite Growth Of Evs, Karnataka Lags In Subsidising Consumers | Bengaluru News – Times of India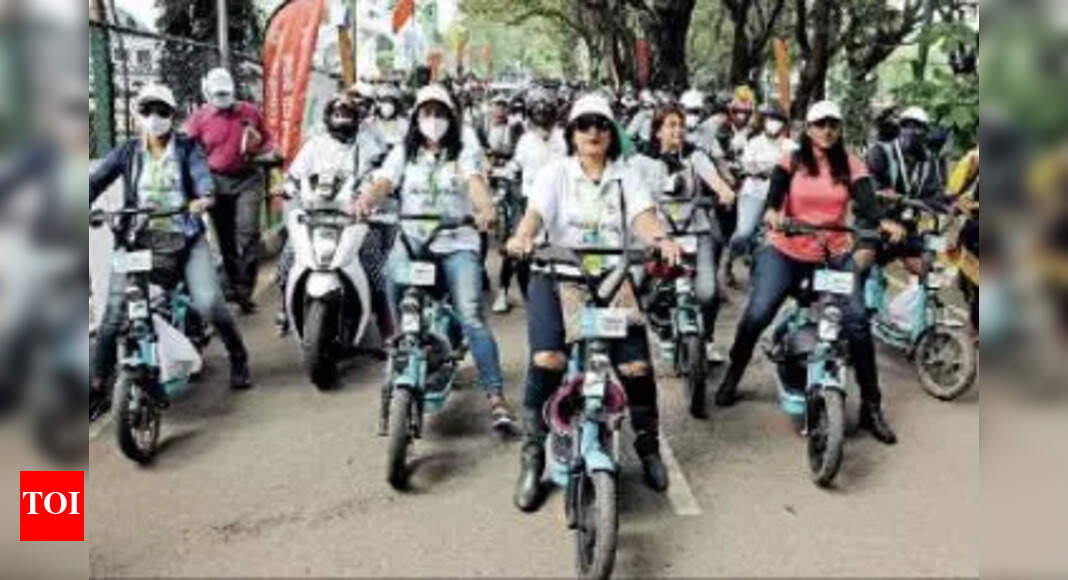 BENGALURU: While an increasing number of electric vehicle (EV) firms have launched battery-run two-wheelers, consumers in Karnataka are not getting any government subsidy, unlike their counterparts in other states.
In Karnataka, only road tax exemption with no registration fee is given to EV customers. Many other states/union territories offer financial subsidies for electric two-wheelers to go with road tax exemption. Delhi offers a maximum subsidy of Rs 30,000, while Maharashtra provides up to Rs 25,000. The limit is Rs 20,000 in Meghalaya, Bihar, Assam, West Bengal, and Gujarat (see box).
Karnataka is a hub of EV manufacturing, housing Mahindra Electric, Ather Energy, Ola Electric, Bosch and Sun Mobility. It was also the first state to launch an e-vehicle policy in 2017.
According to sources, the industries department is pushing for subsidies for customers, but the finance department is not in favour because of cash crunch.
"While there is competition among states for promoting EVs, Karnataka is only focusing on investment and R&D in the sector. The decision to provide subsidies to EV owners has to be taken by the finance department," said an industries department official.
No transfer of benefits
Officials say they are now giving incentives to EV makers and investors so they can transfer the benefits to consumers by reducing vehicle base price. However, prospective EV customers say they are not getting any discounts.
"The industries department is subsidising manufacturers. Although the government thinks this will reduce the cost of EVs, benefits are not being transferred to consumers. Investors in the EV sector will get 15% capital subsidy on fixed assets, including land, production-linked subsidy of 1% on turnover for five years, 100% stamp duty exemption, 0.1% registration fee, and 50% subsidy on effluent treatment plant costs (up to Rs 2 crore). There is also 25% capital subsidy on equipment for charging stations (up to Rs 10 lakh a station)," the official said.
He said there are already more than 45 EV startups in the state and over 400 R&D centres. "We are now considering subsidising companies that convert petrol vehicles to EV," he added.
Union road transport and highways minister Nitin Gadkari told Rajya Sabha on Wednesday there are 8.7 lakh EVs in the country. Uttar Pradesh has the most with 2.5 lakh, followed by Delhi (1.25 lakh) and Karnataka (72,544). "While GST on EVs has been reduced from 12% to 5%, that on chargers/charging stations has been slashed from 18% to 5%," he said. box