Karnataka: Dakshina Kannada school to remain shut this academic year | Mangaluru News – Times of India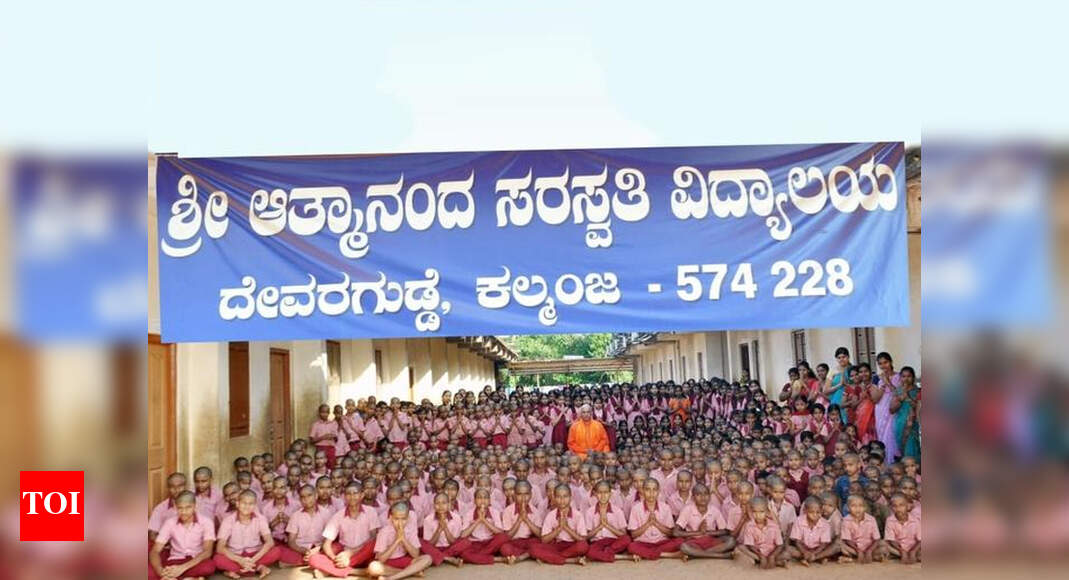 MANGALURU: Taking into account the uncertainty that abounds the functioning of schools amid the Covid-19 crisis, not to mention the concerns about children's safety among parents, a residential school in Belthangdy taluk in Dakshina Kannada has decided against reopening for the 2020-21 academic year.
Shree Brahmananda Saraswati Swami, seer of Shree Rama Kshetra in Devaragudde, who is also an administrator of the Atmananda Saraswathi English Medium School in Kanyadi, Belthangdy, which provides free education to as many as 350 students, from LKG to SSLC, said that the decision had been taken since there could be no compromise as far as the safety of children was concerned.
The school, situated 74km from Mangaluru, offers free education to children from across the state and from varying religious background. "Parents and the government are at odds about reopening schools in the state considering the crisis. We have decided to support the government's decision and keep the school closed this academic year," Brahmananda Saraswati Swami told TOI.
The seer said that around 270 of the 350 children receiving education at the Belthangdy school were from North Karnataka, while the remaining were mostly locals. "If we choose to open the school, we will be putting their lives in risk. Health is given utmost importance at our school," he said.
In addition to providing education free of cost, the school gives uniforms, food and accommodation without taking anything from the students. The management has intimated its decision to remain shut this academic year to the department of public instruction. The seer said that the school would open its doors to students only after the situation returned to normalcy.