Karnataka: Dakshina Kannada records its 8th Covid-19 death, coast records 26 cases | Mangaluru News – Times of India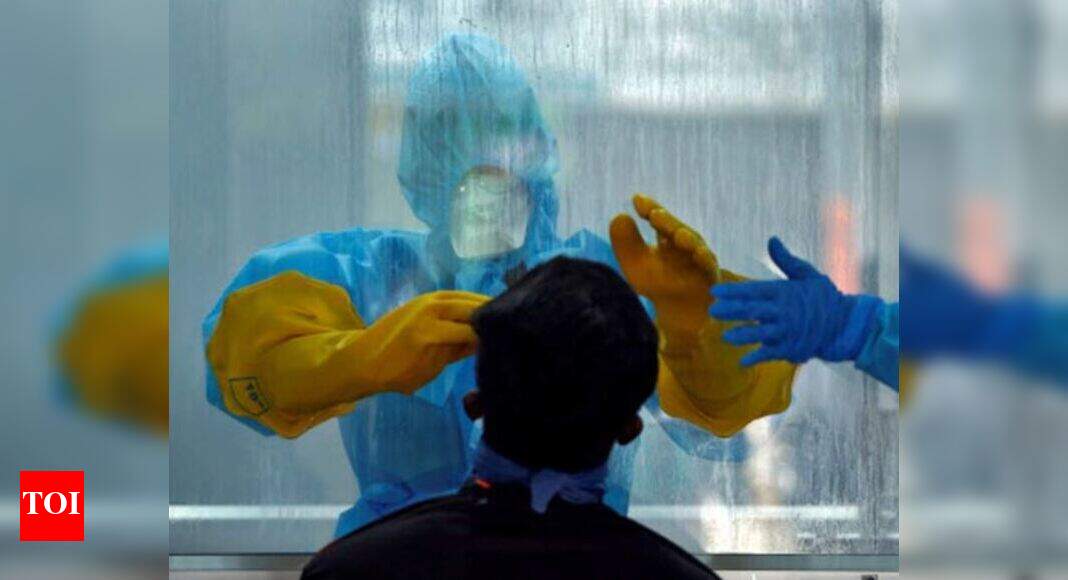 MANGALURU/UDUPI: Dakshina Kannada and Udupi districts recorded 26 Covid-19 positive cases including 21 in Udupi alone on Sunday, a day that DK recorded its eighth fatality to the global pandemic. While Udupi continues to top the state chart with 1026 positive cases as on date when Karnataka clocked 7,000 cases, DK crept up the ranks of 19 districts in Karnataka that have recorded deaths to the third spot behind Bengaluru Urban and Kalaburagi.
The eighth death to Covid-19 in Dakshina Kannada was that of a 24-year-old youth, designated P-6848 in the state bulletin. A resident of the district, the youth had returned from Maharashtra on May 28 and was in institutional quarantine. Suffering from chronic kidney disease and hypertension, the youth was admitted to a private hospital on June 12 and died the same day, said Sindhu B Rupesh, deputy commissioner, Dakshina Kannada district.
The throat swabs sent for mandatory tests proved him to be Covid19 positive, DC said. Out of the remaining positive cases, three were reported from those who returned from Saudi Arabia on June 10 and one is a primary contact of P-4526. On a positive note, a 50-year-old male suffering from blood pressure and diabetes was shifted from ICU to the ward after he responded to treatment. Two patients are undergoing treatment at the ICU, DC added.
Out of the 21 cases in Udupi, 19 were Maharashtra returnees, one from Tamil Nadu and last one is primary contact of P-5667, G Jagadeesha, Udupi DC, said. One of the cases announced today was pending from Saturday's list, he said. Udupi presently has 235 active cases after 69 patients were discharged during the day and total discharge stood at 789. DK on the other hand has 122 active cases against total 276 positive cases including 10 from other districts.