Karnataka: Dakshina Kannada ready to tackle possible third wave, says minister for fisheries S Angara | Mangaluru News – Times of India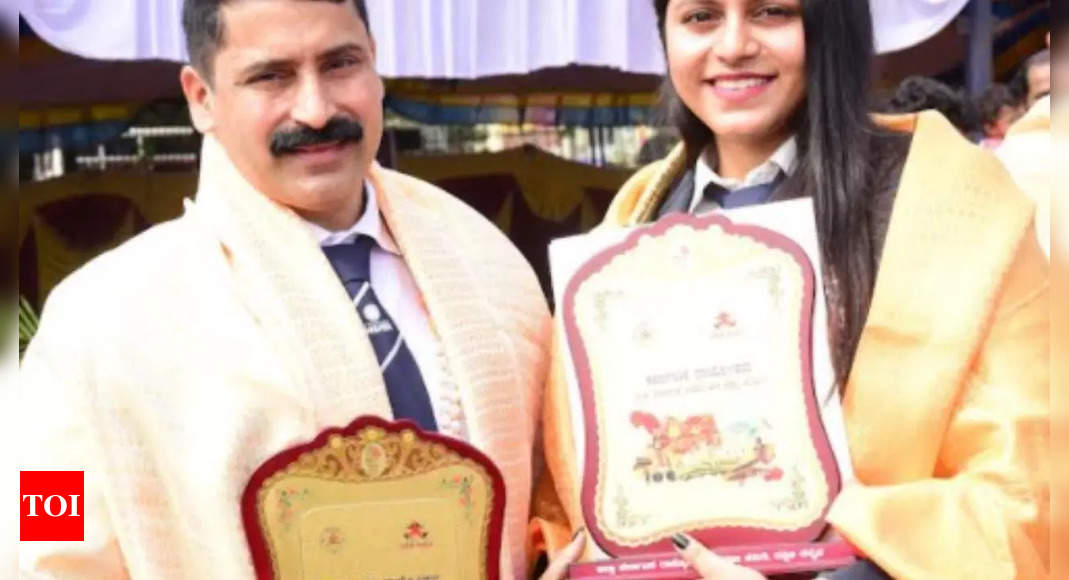 MANGALURU: The Dakshina Kannada District is fully ready to tackle a possible third wave of Covid-19 with required infrastructure like oxygen and beds kept ready, said minister for fisheries S Angara.
Delivering the Kannada Rajyotsava address at the Nehru Maidan in Mangaluru on Monday, Angara said already 12 oxygen units have started manufacturing and five beds in all taluk hospitals. They have been provided with ventilator support.
Lauding the services of medical personnel, police and government officials for their efforts in combating the pandemic, he said their efforts have seen 97% getting vaccinated with the first dose and 53% with the second dose.
The minister said the Plastic Park in Mangaluru under the Plastic Parks Scheme by the department of chemicals and petrochemicals will give a fillip to employment generation as well as leverage the region's capability as a manufacturing hub. The Union ministry has already directed the Karnataka government to prepare a detailed project report (DPR) for the proposal at Ganjimutt near here.
He said connectivity to Mangaluru International Airport will improve with a minor and major bridge being developed, including 2.27 km into a four lane approach path, at a cost of Rs 50 crore on the Mangaluru-Athradi State Highway 67. He said during the year 2020-21 many roads, bridges and buildings were damaged in floods. A sum of Rs 26 crore has been granted to repair 22 bridges, 87 roads and 46 buildings.
On this occasion, Dakshina Kannada district administration honoured 58 achievers with DK District Rajyotsava awards. Awardees from various fields including social work, arts, folk arts, bharatnatyam, literature, sports, music, drama, medical, yakshagana, journalism, agriculture and kambala were selected for the district level award.
Tri-colour upside down
: The Indian tricolour was hoisted upside down during the DK Kannada Rajyotsava function attended by minister S Angara. Officials saw to it and the mistake was immediately corrected.