Karnataka cuts test cost, to conduct sero study | Bengaluru News – Times of India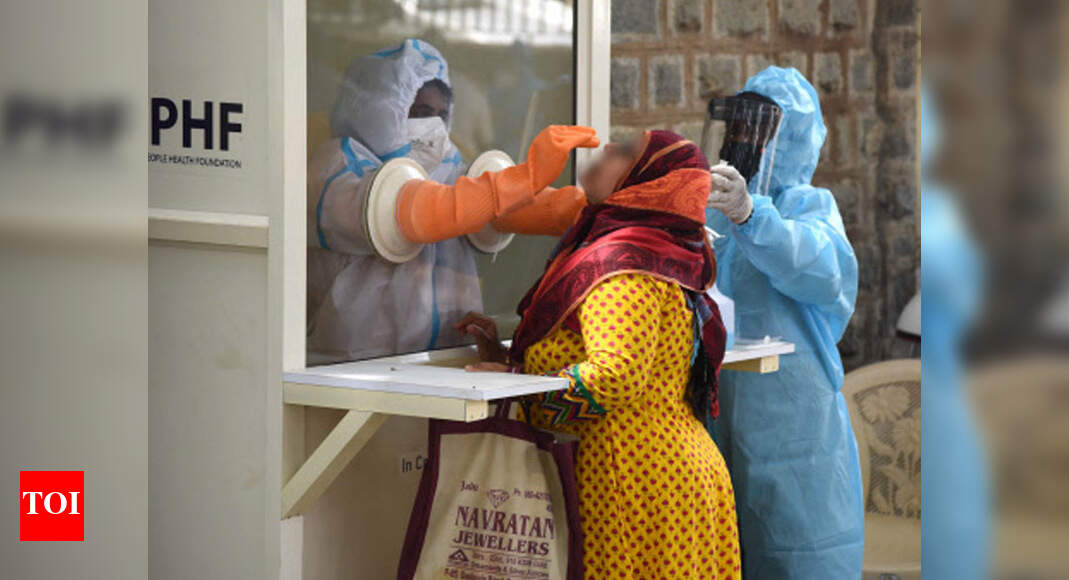 BENGALURU: After Delhi, Maharashtra and Gujarat, the Karnataka government has decided to conduct a serology survey to analyse the spread of Covid-19 virus in the state and assess if immunity has been developed against it. Following a meeting of the state's task force on Friday, the government also capped the cost of an RT-PCR test in private hospitals and laboratories to Rs 2,500, against the earlier Rs 3,000.
At the meeting held by deputy chief minister CN Ashwath Narayan, experts pushed for a serology survey in high-incidence areas and sought testing to be ramped up to contain the spread. "In order to analyse and prevent community spread, about 18,000 serology tests will be done across the state for targeted populations," Narayan said.
"The state government will buy 18 lakh RT-PCR test kits and 20 lakh rapid antigen test kits. The decision comes after PM Narendra Modi on Tuesday underlined the need to ramp up testing to contain infections. The PM has asked states to reduce fatality rates to less than 1%," the minister added.
The survey in Delhi found coronavirus-specific antibodies in 23% of samples tested; in Mumbai, 57% of slum-dwellers tested were found to have developed antibodies.
Welcoming the move, Dr H Sudarshan Ballal, chairman, Manipal Hospitals, and member of the Covid-19 taskforce in Karnataka, said the tests would give a "clear picture whether there is a chance of herd immunity".
Turning the focus on research alongside, the government said it would allow private players to conduct research on a Covid-19 vaccine at Bangalore Bio-Innovation Centre. "We have already collaborated with Emory University on immunology and vaccine research activities. A sum of Rs 10 crore has been allocated for research keeping in mind the importance of immunology in future," Narayan said.
Plasma therapy will be extended to all districts so that patients can be treated better, the deputy CM said.
Asserting that there will be concerted efforts to reduce fatality rates in the state, he said Rs 1.9 crore would be earmarked for buying more testing kits. KC General Hospital will also be given a facelift and Rs 12 crore has been sanctioned for the hospital to purchase equipment.