Karnataka: Covid pushes egg consumption up by 10-15%, prices increase too | Bengaluru News – Times of India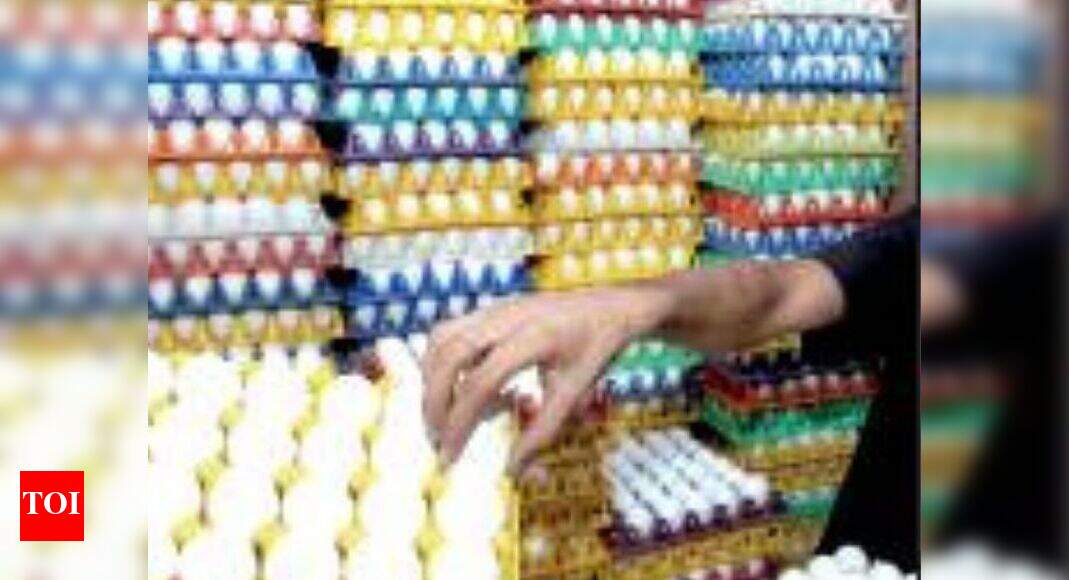 BENGALURU/MANGALURU: The demand for eggs has gone up by 10-15% across the state during the second wave of Covid-19 infections and their prices too have increased.
The demand is mainly because eggs are among proteinrich foods prescribed for patients.
According to National Egg Co-ordination Commiteee, Bengaluru and Mysuru farm gate price of an egg was Rs 5.50 on Friday.
Before the second wave of the pandemic, it was around Rs 4. The retail price per egg was Rs 6.50 on Friday in Mangaluru, up from Rs 4.50 in early April.
V Sheshanarayana, sales promotion officer, NECC, Mysuru said the total production in the state is around 1.8 crore eggs per day, and they're supplied to Kerala, Goa and Maharashtra too. Major egg producers are Hospet (65 lakh/day), Bengaluru (22 lakh/day) and Mysuru (30 lakh/day).
While Bengaluru tops the state in daily consumption (around 60-75 lakh), the city does not produce enough. The city gets about 8 lakh eggs from Mysuru,10 lakh from Hospet and Davanagere and the rest from Namakkal in Tamil Nadu, he said.
In Dakshina Kannada, daily egg consumption is around 6-7 lakh against the 1.6 lakh eggs produced in Udupi, Bhatkal and Mangaluru. When there's a fishing holiday, the demand for eggs goes up by 1-2 lakh per day. The district gets eggs from Mysuru, Davanagere and Namakkal, he said.
Vasanth Manickam of Megha Farms, Mysuru, a major supplier to Mangaluru, producing about 1.7 lakh eggs per day, said the demand has increased, but production is constant. Last year, there was a slump in demand after social media messages saying Covid-19 was linked to chicken did the rounds. During the second wave, things changed after people realised that eggs are a good source of protein and several vegetarians too started eating eggs.
Costly raw material
According to Manickam, production was hampered because of disease at the beginning of the year followed by soaring prices of raw material.
The cost of poultry feed- soya De-Oiled Cake that used to cost Rs 30-35 per kg has increased to about Rs 70/kg. Transportation cost has risen due to fuel price hike, he said.