Karnataka Coronavirus News: Karnataka government may seek 50% beds in private hospitals | Bengaluru News – Times of India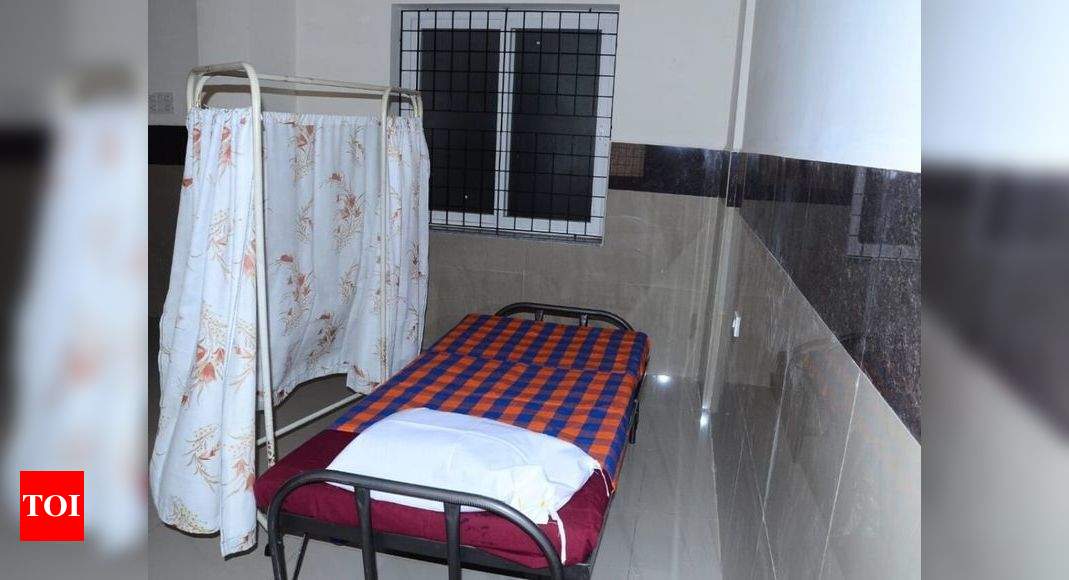 BENGALURU: With cases steadily increasing in Bengaluru, the government is contemplating scaling up participation of private hospitals in the battle against the pandemic. It is likely to seek 50% of beds reserved for Covid-19 in select private hospitals.
The state Covid-19 taskforce met in Bengaluru on Thursday and deliberated on the issue of securing more beds in private hospitals. "Many private hospitals, which have the facilities, have volunteered to tie up with the government to treat patients. However, there is no clarity yet on the price matrix," sources said.
Matters pertaining to treatment and hospitalisation costs proposed by private hospitals were also discussed, but no decisions were taken.
"We discussed treatment costs in private hospitals and the need to fix prices. Costs proposed by private hospitals in Karnataka have to be compared with those in other states. The matter will be put before the state cabinet shortly," said health minister B Sriramulu.
With 408 active cases in Bengaluru, dedicated wards in Victoria Hospital are running out of beds, while Trauma Care Centre and Bowring and Lady Curzon Hospital, which has 155 beds, have only a few beds vacant. Bangalore Medical College and Research Institute (BMCRI) has 500 dedicated beds at Trauma Care Centre and Victoria Hospital for Covid-19.
"Henceforth, those infected will be treated at private hospitals too," said Dr CR Jayanthi, director, BMCRI.
"We have 140 patients in isolation wards and 15 patients in ICU. If cases increase, Victoria Hospital will have to admit them," said Dr KS Manjunath, director, Bowring hospital.
Some cases are also being treated in ESI Hospital, Rajajinagar and Rajiv Gandhi Hospital for Chest Diseases (RGICD). "Currently we have three patients. Provision has been made for 150 beds with oxygen supply if needed in the old block," said Dr C Nagaraja, director, RGICD.
The health and family welfare department is also working on admitting asymptomatic patients to care centres, which could be hotels earlier used as quarantine facilities.
"We can then focus on patients who need critical care. Covid-19 care centres will also have doctors deputed for routine checks," said health and family welfare department director Dr Om Prakash Patil.
Meanwhile, the taskforce on Thursday also discussed ways to prevent burnout among medical staff. It finally decided to send doctors and nurses on week-long quarantine after a week at work. Though 14-day cycles of work and quarantine was the practice earlier, it had been discontinued at several places after a spike in the cases.
8 cops from one station +ve
Eight police personnel attached to Kalasipalya police station (law and order), West division, tested positive on Thursday. The station is located near KR Market and near two other stations – VV Puram and City Market – where five police personnel (two from VV Puram and three from City Market) were found infected.
"All eight have been shifted to Victoria Hospital and 35 people, who have been identified as primary contact, are in quarantine. The number of primary contacts may increase on Friday," a senior police officer said adding, "The eight had worked in Padarayanapura and Tippunagar [both containment zones]," he said. On Wednesday, tests on nine Bengaluru police personnel, five Karnataka State Reserve Police (KSRP) battalion cops and four from two other stations had confirmed an infection.
In all, 26 cops from the city have tested positive for Covid-19 so far.