Karnataka Corona Update: No Covid-19 symptom, no test for returnees? | Bengaluru News – Times of India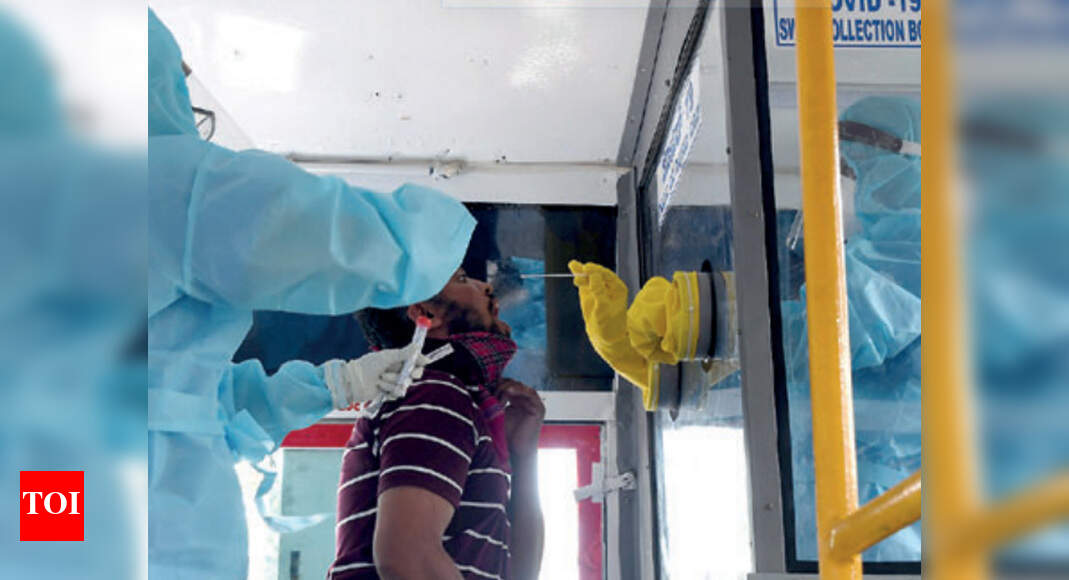 BENGALURU: Following deliberations with health experts, the Karnataka government is likely to scrap the mandatory Covid-19 test for asymptomatic travellers who arrive from other states and countries. The move will not only come as a relief to returnees, but also help conserve testing kits.
Most of the returnees who tested positive in Karnataka were asymptomatic on arrival. The consensus is that these travellers remained healthy without symptoms in Covid-affected areas for over two months, so tests should be reserved for those who are ill and showing symptoms of the disease.
Currently, Karnataka follows the ICMR policy and administers Covid-19 tests to all passengers coming from high-risk states and countries. And returnees from high-risk states spend seven days in institutional quarantine before being sent into home quarantine for another week.
Need uniform testing policy: Expert
Travellers without symptoms don't have to be tested as they have survived in the places where they were stuck. This has been discussed in meetings with the government," said Dr CN Manjunath, nodal officer, testing and labs, Covid-19 taskforce. "The spread from asymptomatic patients is too less though it is not zero. As their viral shedding is less, they may not spread it to others. So why test all of them?"
He, however, added that if the government decides not to test asymptomatic travellers, it must come out with a plan for their quarantine. Manjunath also called for a uniform policy as different norms in different states is causing confusion among travellers.
Doctors in the health department said universal testing is only adding to the load on labs. "The backlog is huge. We should conserve our resources. Institutional quarantine of all passengers should have been done when thousands came from affected countries in February and March," said one doctor.
A senior officer agreed: "My number has become public. I get calls everyday from passengers in home quarantine asking for test results, and from those in institutional quarantine complaining about the difficulties they are facing in hotels. We should have mandated home quarantine and asked them to report for tests as and when they have symptoms. Results are taking a minimum of three days now."
However, there are voices of dissent too. Dr H Sudarshan Ballal, member of the expert committee on Covid-19, said it is ideal to test all passengers from high-risk areas. "Even if they are mild to asymptomatic, it's better to isolate them till they test negative, so that they don't end up spreading the infection. The logistics of this is left to the government. But as the number of cases is increasing, we should be taking precautions," he said.