Karnataka Corona Update: In Karnataka, people are now recovering faster from infection | Bengaluru News – Times of India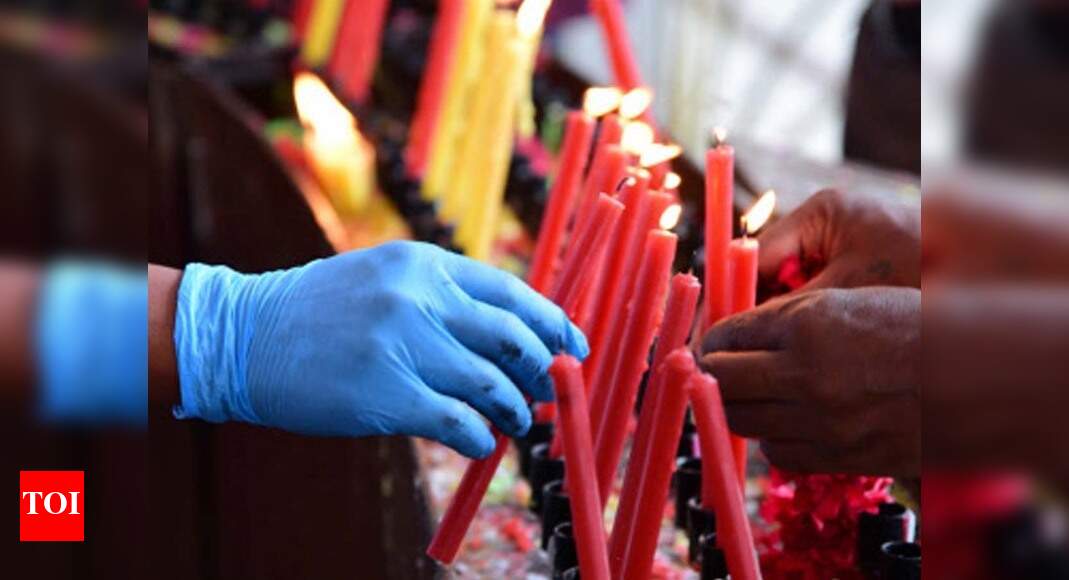 BENGALURU: An analysis of hospitalisation data of Covid-19 patients in the state shows those who recovered from an infection spent an average 13 days in hospital, while those who died after being infected by the SARS-Cov2 virus did so after an average six days of treatment.
The analysis conducted by the Karnataka Covid-19 War Room suggests people who died spent almost twice the time fighting the virus — it was 3.5 days last week — before succumbing, while those who recovered needed fewer number of days — two — to overcome the infection compared to 15 days last week.
Also, the number of beds dedicated for Covid-19 patients has increased to 22,872 this week from 21,728 last week. Most of the increase has been recorded in isolation beds category, while beds with oxygen, ICU and ventilator facilities have remained more or less the same.
Many officials and doctors TOI spoke with underscored the importance of patients, especially senior citizens and those with comorbidities, securing treatment as soon as they notice Covid-19 symptoms so as to prevent fatalities.
A vast majority of those infected in Karnataka are under the age of 50 years and this has, so far, kept the fatality rate at under 2% of all positive cases. As on Saturday, only 13% or 915 of the 6,824 cases in the state were aged 50 years of more. And, only 6% of the 915 patients are aged 60 years or more.
Another analysis carried out by the government shows that as of Sunday morning, nearly 14% of all active patients in the state were categorised as high-risk, compared to only 12% last month.
In some districts though, the percentage of high-risk active cases are much higher than the state average. For instance, it is a staggering 55.6% in Koppal, 27.3% in Ramanagara, 25% in Tumakuru and 19.8% in Bengaluru Urban district.
"There will be some high-risk cases, those with respiratory disorders or influenza among other things. And we will need to start treating them aggressively and keep the number of deaths under control, which will be the priority," Dr MK Sudharshan, chairman, Karnataka Technical Advisory Committee on Covid-19, had told TOI earlier.
Besides the number of dedicated beds for patients infected by the virus, bed occupancy in the state too has increased. From about 13% of 21,728 beds last week, it is now 14% of 22,872 beds. Nine districts have reported bed occupancy rates higher than the state average and five of them are districts in North Karnataka.
Experts said the increasing number of cases in the state — led by the massive surge in cases in North Karnataka and coastal districts — has resulted in a higher bed occupancy as the government sees hospitalisation or clinical intervention as the best way to keep the fatality rate under check. As on Sunday, the state's fatality rate stood at 1.2%.